"Welcome home, Mohamed. Missing you this past month has made me realise what a priceless gem you are.
"This rough diamond of a wife will be more appreciative of you in the future."

The pensioner has expressed her joy on multiple occasions, about the wonder of being reunited with her much younger lover after spending long periods apart. 
Iris had to face an agonising year-long wait for Mohamed to receive his visa to live in the UK. During this time they were only able to chat to each other on the phone or via Facebook.
Iris, showcasing her wicked sense of humour, even shared that she feared she would "drop dead" before she and Mohamed would be able to lay eyes on each other again.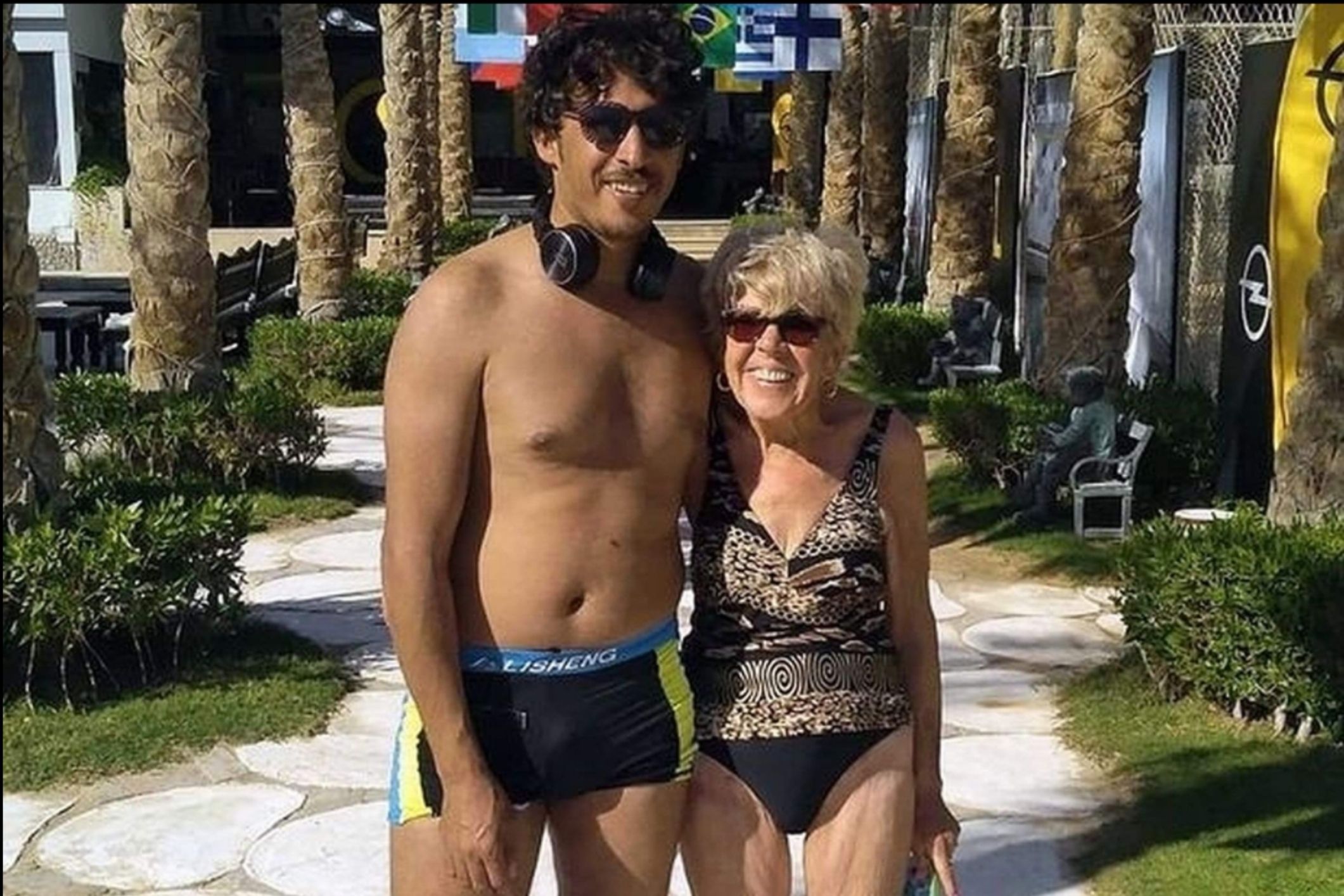 The retired care worker was thrilled, however, when her loved one was able to arrive in London on November 19 – and proceeded to give him a most British welcome. 
Iris had a cup of tea ready to toast him passing his English language exam, and the two of them being finally reunited. 
Hailing from Somerset in the south west of England, Iris told reporters, "We didn't celebrate – we are just together and that's celebration enough."
She added, "We just had a cup of tea together. Mohamed is happy, but he can't say much at the moment. He's one of those reserved Egyptians."
The octogenarian has also been very open about their unexpected relationship, from sharing that he is happy to cut her toenails to certain approaches they take in the bedroom. 
Iris has written on Facebook that "love" means a great deal to her and Mohamed, giving those interested a warm and open insight into how enamoured they are with each other.