The ageing of human populations across the globe has contributed to dementia being identified as one of the key public health issues of the 21st century. Dementia is one of the fastest growing health issues in recent times, and globally, there are more than 46.8 million people with dementia, with that number predicted to grow to 131.5 million by 2050. In Australia alone, there are nearly half a million people living with dementia, this number is estimated to double in the next 40 years.
With an increasing number of people with dementia, there is a vital need for more understanding and awareness of the condition. Everyone's lives are, or will be, affected by dementia in one way or another – whether it be through developing symptoms yourself, or knowing someone with the condition.
Education is a key element to responding to this public health issue. Whether you are working professionally with people living with dementia, caring for a loved one, or perhaps you would just like to be a better informed member of your local community, greater understanding of dementia will help everyone to be best placed to recognise and support those living with the condition.
In order to prepare the general public, and care professionals for the growing ageing population, and the predicted associated increase in the number of people with dementia, there needs to be more focus on education.
As dementia is a global health issue, it can be of great benefit to engage with the international community to discuss major dementia issues, as well as share ideas and experiences to improve the quality of life of those living with the condition. Input from researchers, educators, and those experiencing the condition provides a wealth of knowledge to be accessed.
The University of Tasmania's Wicking Dementia Research and Education Centre has developed an award-winning Massive Open Online Course (MOOC), 'Understanding Dementia' – an accessible free online course that builds upon the latest in international research on dementia. The 9 weeks of course content is accessible over 12 weeks. 
The Understanding Dementia MOOC's popularity can be seen in the international acclaim it has received, with over 90,000 participants from more than 170 countries engaging in the course. The course is also listed in the Top 50 online courses of all time, and currently rated the No 1. Online Health Course by Class Central, a leading aggregate site of more than 7,000 online courses.
The course addresses foremost issues surrounding dementia, enables avenues for discussion and, through its online delivery, provides an effective method for engaging with participants from around the world to learn about this major international health issue.
The course is open to everyone! From those people in the early stages of the disease, their families and carers, to individuals with a general interest in dementia. It is designed to be accessible and appealing to people from diverse backgrounds including:
Health professionals

Community and residential facility support staff

People living with dementia, their families and carers

Health policy makers

Individuals with a general interest in dementia.

What Will You Learn?
The  course curriculum addresses health issues around dementia by drawing upon the expertise of neuroscientists, clinicians, dementia care professionals, as well as people living with dementia and their carers. These experts hail from both within the Wicking Dementia Research and Education Centre, and beyond, with experts such as Professor John Keady from the University of Manchester (UK) who discusses the latest developments in establishing and maintaining dementia-friendly communities.
The course has a focus on brain changes associated with diseases that cause dementia, how these manifest in clinical, behavioural and social domains, and the latest evidence about what constitutes high quality dementia care.
There are no exams or assignments. However there are regular quizzes to gain insight into your learning.
The Understanding Dementia MOOC is also a pathway into the Dementia Care Degree Program, with participants able to undertake a unit to formalize their MOOC learnings.
By taking a 'causes to care' approach, it is hoped course participants will appreciate the care and support required at different stages of the condition, reflecting the progressive and degenerative disease-related changes at play in the nervous system.
If you complete the course you will be able to download a certificate of completion.  
What Can I Expect to Learn?
Meet Suzanne Wilson, an aged care worker from New South Wales, who advocates this course to her co-workers, "I have been telling everyone I work with that they have to do this course, if they want a better understanding of dementia."
"It has given me a better understanding of how to care and communicate with the residents at the aged care facility that I work at."
Another student, Lidy Marx-Kuijpens participated in the MOOC course from the other side of the world, "living in the Netherlands I was very surprised that I could take part in a course like this and I think the course content is very diverse and gives a clear view of the state of the art of dementia. I think it's a good example for other universities."
Since 2013, 90,000 people have enrolled in the course from more than 170 countries.
Gaining knowledge in this important field can help to maximise the quality of life across the trajectory of dementia for people with the condition, their families and carers.
To obtain the most from this experience, participants should expect to spend approximately 3 hours per week engaging with the content and completing related course activities.
After completing the final quizzes for all three units of the course: 'The Brain', 'The Diseases' and 'The Person', participants will be eligible to download a free certificate of completion, as well as a record of the notes that they have taken throughout the course.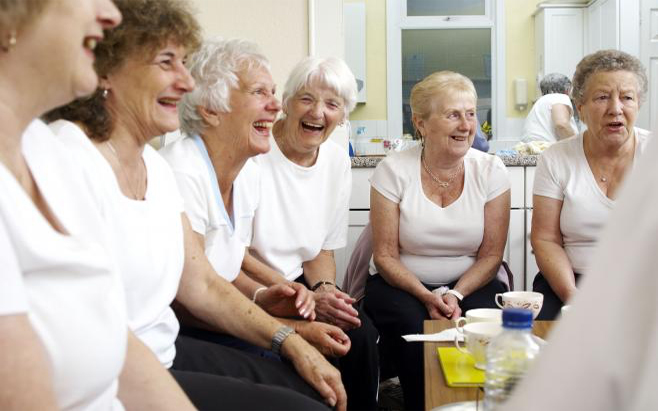 The Brain
The Brain provides background content on basic nervous system anatomy and function, followed by a discussion of the diseases that cause dementia, current dementia research and future directions.
Nervous system anatomy

Anatomy with Body Central

Pathology of dementia

Future directions of dementia research.
The Diseases
The Diseases explores differences between normal ageing and dementia, risk factors, issues surrounding diagnosis, as well as medical management.
Difference between normal ageing and dementia

Risk factors for dementia

Domains of dementia

Diagnosis of dementia

Younger onset dementia

Stages of dementia and focusing support

Medical management.
The Person
The Person addresses difficulties in recognising symptoms, living with dementia, palliation, dementia friendly communities, dementia inclusive design, and alternative therapies.
Insidious onset of dementia

Living with dementia

Dementia palliation

Alternative therapies

Behavioural and psychological symptoms of dementia

Pain and dementia

Advanced dementia symptoms and management

Dementia friendly communities

Dementia inclusive design.
If you, or anyone you know is interested in taking the course, it is open from July 25, with last chance to enrol on August 18. Enrol today at on the MOOC website