The residents of Lifeview's Willow Wood facility in Victoria's South Eastern suburbs have always marched to the beat of their own drum. 
In late 2019, a group of residents aged between 75 and 99 made headlines as they posed for a nude calendar.
Later in the year, they managed to take the internet by storm yet again with a hilarious Christmas video that featured three scantily clad residents showing off their wild side while making a cake.

Like all Australians, the people of Willow Wood have been completely devastated by the impact of bushfires around the country.

And it came as no surprise to hear that residents and staff have banded together to help those affected by the wrath of the fires.

It's been estimated that 1.25 billion native animals have perished in the Australian bushfires, including koalas, kangaroos, wallabies, wombats, echidnas and more. 
Inspired by the actions families from all over the globe on the Animal Rescue Craft Guild's Facebook page, the residents at Willow Wood began handcrafting items to assist injured Australian wildlife in their recovery.
Together, residents managed to create a range of protective pouches, blankets, bat wraps, bird nests, possum boxes, koala mittens, and other items for animals that have been affected by the fires.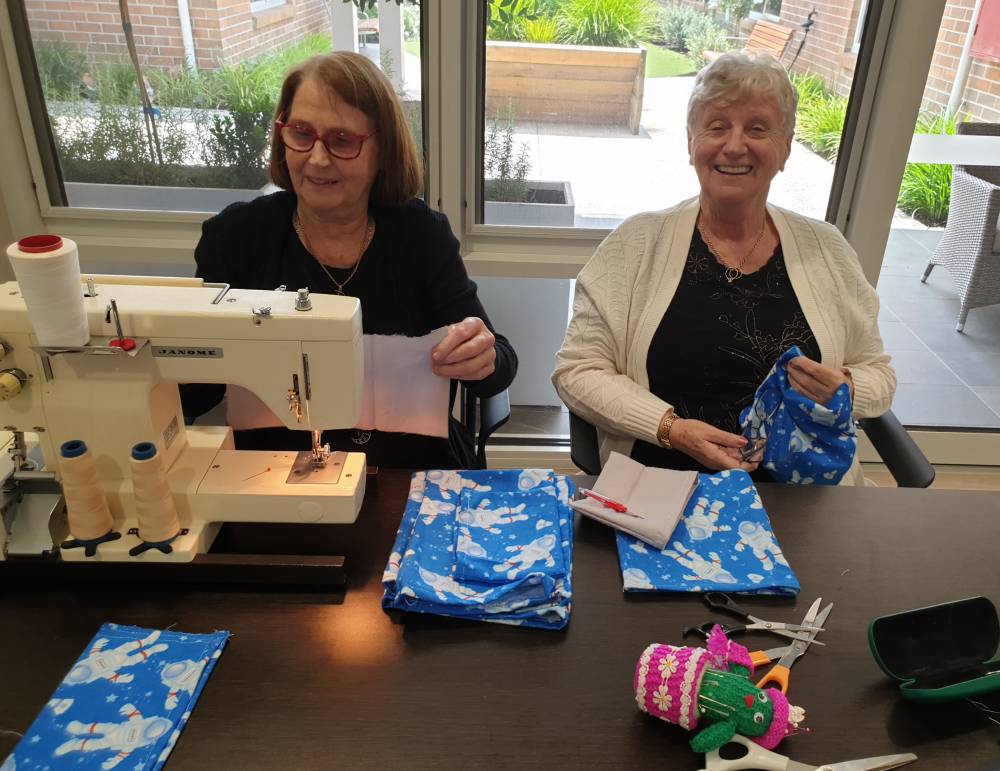 While many of the residents boasted decades of crafting experience and various skill sets, Lifeview's Executive Manager of Sales & Marketing, Samantha Jewell told HelloCare that even those without crafting skills found a way to help.
"Residents started with knitting and crafting for animals but they began to look at doing other things to help," said Samantha.
"Staff and residents all have connections to a range of different people, and one staff member came up with the idea for residents to make nutritious 'Wildlife Balls' which would be scattered around bushfire affected areas in Gippsland.
The 'Wildlife Balls' provide a valuable food source to animals who have had their natural habitat and food sources destroyed by fire.
Willow Wood residents and staff have been working closely with the Bayside Community Emergency Relief group who will distribute the food in affected areas, and have really enjoyed the process of making food for the animals.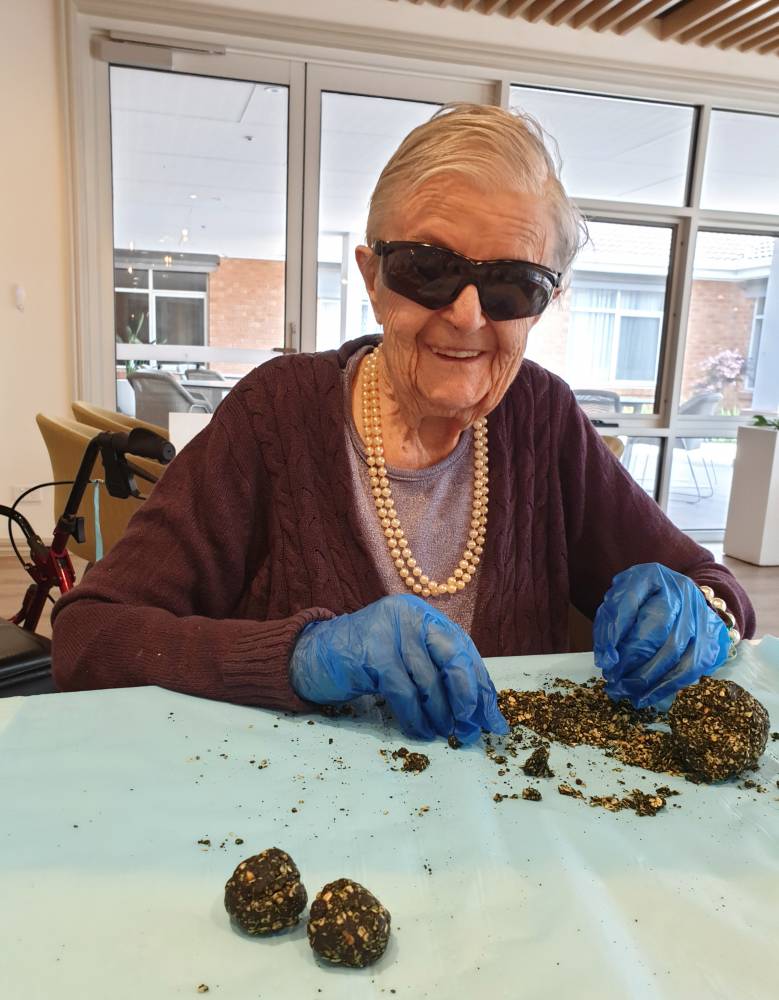 "Some people aren't crafty. I can put my hand up and say that I can't knit, but almost everyone can shape a ball of food with their hands," said Samantha.
Residents follow a special recipe that includes peanut butter, spirulina, and other ingredients that are safe and nutritious for local wildlife.
"Everything that residents want to do to help, we have been funding," said Samantha.
"Residents are really enjoying it and they just keep on coming up with new ways to help, in fact, the other day our residents actually sponsored some Koalas at a local sanctuary."
The residents have created over 300 wildlife balls so far and have plans to keep the production line going as long as required. 
Seniors are continually forced to endure ill-informed stereotypes regarding their own abilities, but in reality, they could teach the whole world a thing or two about living with kindness and compassion.