"She set an example for what it meant to live as an enthusiast. Birding, baking, painting and carving birds, Grammie never did anything halfway.
"She travelled to Alaska to birdwatch (and learned how to shoot a gun if she needed to protect herself from bears), she spent decades perfecting the perfect crusty-on-the-outside but soft-on-the-inside loaf of bread (which we happily ate, toasted with butter) and relentlessly created stunning oil paintings of the natural landscape. Grammie was always outdoors. 
"She had the most beautiful clear skin and bright blue eyes. In the winter her cheeks would turn rosy as soon as she stepped onto her porch."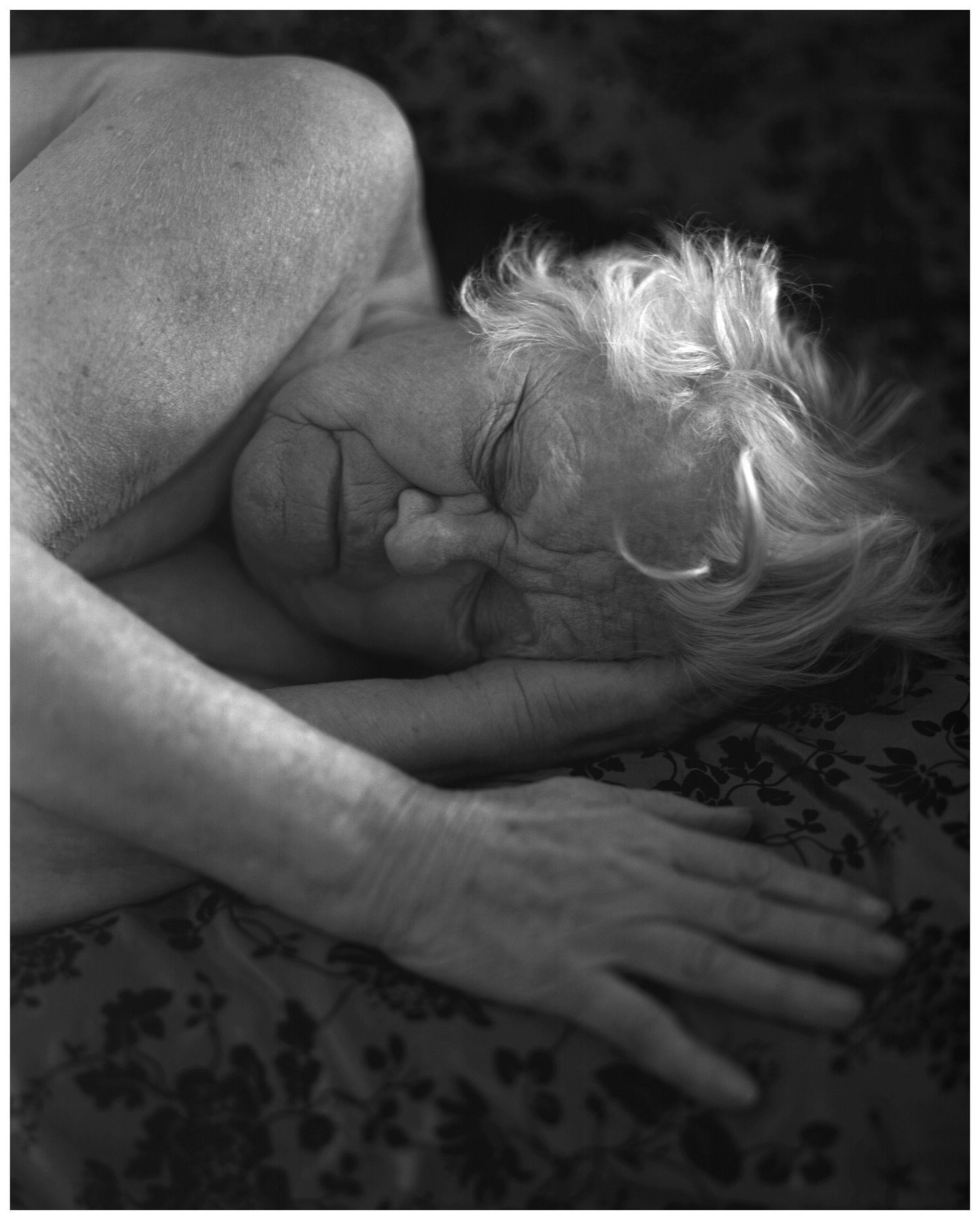 The Bob and Diane Fund's annual grant
St. Onge has been awarded The Bob and Diane Fund's annual grant for her photographs, titled 'Bringing the Birds Home'. The images are a mix of digital and film and were created using a variety of cameras: iPhone, DSLR and an 8×10 view camera. 
The Bob and Diane Fund's annual grant awards $5,000 to a photographer who is documenting stories about Alzheimer's and dementia.
The Bob and Diane Fund's work is "so important," says St. Onge, because the organisation "truly understands the terrain of this subject matter".
Gina Martin, Founder and Executive Director, The Bob and Diane Fund, said 'Calling the Birds Home' is a "beautiful tribute" to Carole. 
"The mother and daughter collaboration is a poetic and touching portrayal of one living with dementia."