Dementia affects close to half a million Australians and that number is set to double in the next 25 years.
This week is Dementia Action Week and HelloCare will be sharing stories each day to offer guidance and support to those who are living with dementia, and to those who care for others living with dementia. We encourage you to share these stories.
We will also share daily tips and tools from Dementia Australia on our Facebook account to help you better support people living with dementia, enabling them to live their lives to the fullest. Follow along to get updates and see posts that you can share with your followers too.
In addition, below we have shared are a series of posters from Dementia Australia that provide simple tips on how living with dementia can be made just a little bit easier. Please download, print and share.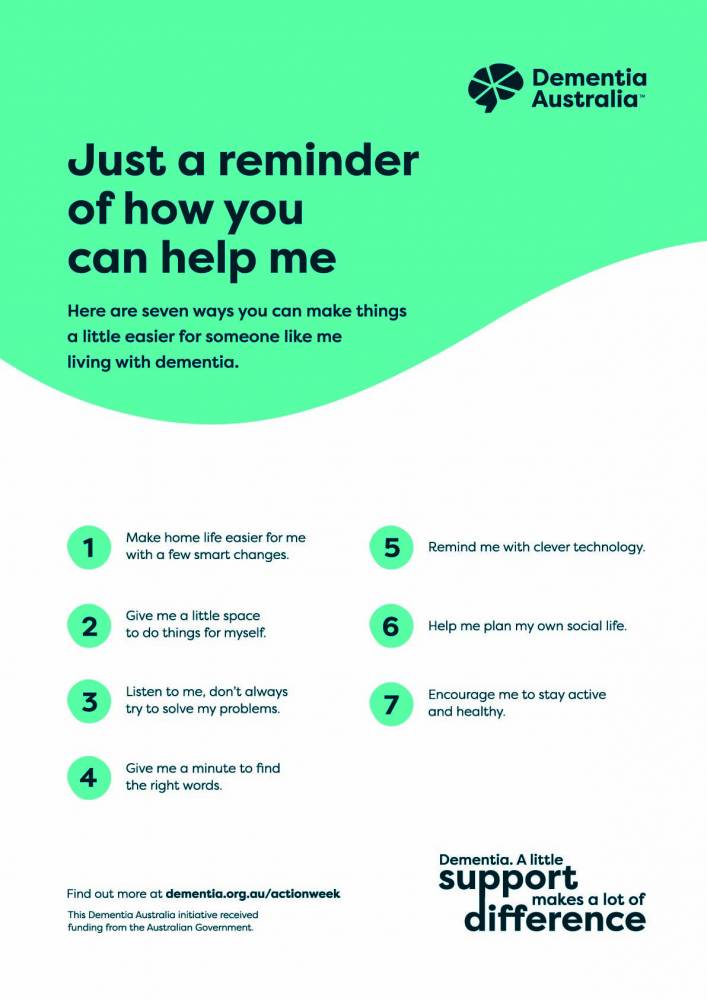 Visit https://discrimination.dementia.org.au/action-week/ for more information.