The Ageing Asia forum held in Singapore over the last two days provided insights into the diversity of care models for older people accessing residential care across a range of Asian countries including Singapore, China, Hong Kong, Taiwan, Australia and Japan.
The provision of formalised or paid care is a growing industry in Asia where care has typically been provided by family members in the past. Keynote speakers from Australia, Denmark, Germany and America, where the age care 'industries' have a longer history in comparison to most Asian countries, provided additional insights into how care for older people is influenced by typical living environments, culture and government funding models.
Seventeen countries were represented at the forum.
The need for individualised wholistic care was a common theme at the forum, highlighting the reach and enduring influence of Tom Kitwood's Person Centred Care model proposed in 1988 to support the needs of people living with dementia.
The concepts of Kitwood, now celebrating a 40-year anniversary, revolutionised what 'good care' looked like for people living with dementia and older people requiring care both in residential and community settings around the world.
It is possible that in 2068 society will look back on the views of American Geriatrician Dr Bill Thomas the first keynote speaker at the forum in the same way.
Bill passionately questioned the relatively modern phenomenon of segregating older people from the rest of society through placement in residential aged care, and the further segregation of people in residential care based on high or low care needs and diagnosis such as dementia (e.g. dementia specific units). Bill believes segregation supports and perpetuates ageist attitudes both towards older people and within older people.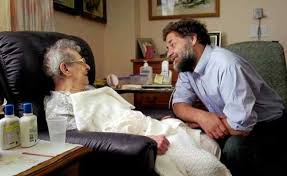 Bill is proposing a way of living described in an acronym called MAGIC (Multi-Ability, multiGenerational, Inclusive Community). His accommodation solution 'Minka' is an alternate solution to residential aged care facilities. Minka offers a model of support for older people that enables them to live in mindfully designed small houses, where the built environment supports rather than hinders independence.
The houses are produced with printer technology, a time and cost effective solution with a low environmental footprint. These small houses would ideally be clustered within existing residential areas including high density city housing utilising unused spaces that might have been considered to small for development.
The Minka model of built design for older people with care needs maximises opportunities for social connection across generations and access to regular community activities.
Bill's key note set an interesting tone and dialogue for the rest of the Ageing Asia forum. David Lane from Australian Architecture firm ThomsonAdsett supported bill's proposition for small scale housing as the future direction of built design for older people.
A pitch delivered by Natasha Chadwick, founder and chief executive of NewDirection Care, was the closest thing to Bill's Minka model. NewDirection Care has opened a small scale living community for people with complex health care needs that is embedded in an urban landscape in Bellmere north of Brisbane.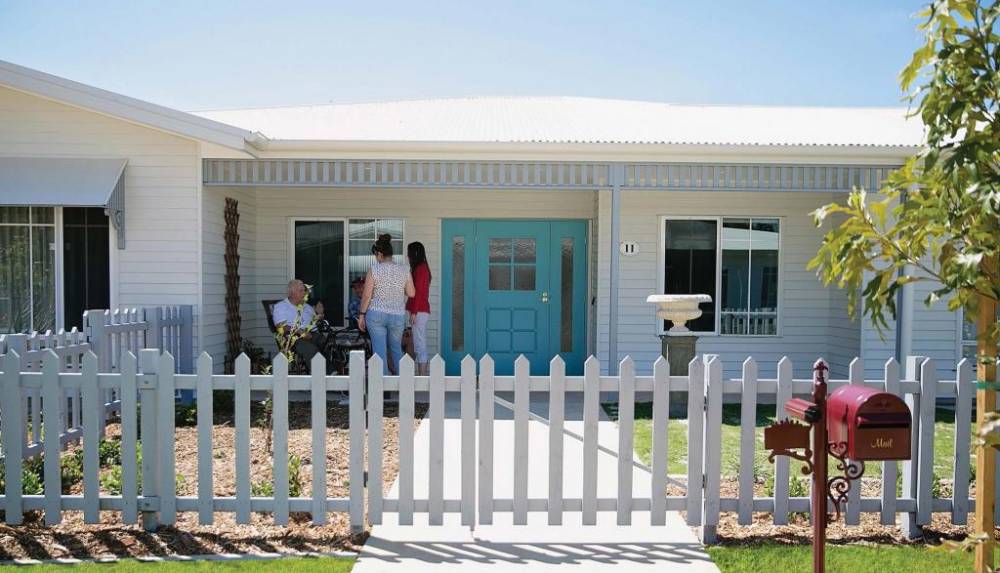 This product offers a supported accommodation option that could easily be mistaken for any residential court in a new housing development in many cities in Australia.
Thomas Krarup, former Alderman and Member of City Council Aalborg Municipality, Denmark, in his keynote presentation challenged Bill's model on the basis that residential care facilities may be better able to meet the needs of people with complex health care needs by providing greater opportunities for creating a rehabilitative care environment utilising technology and a highly skilled workforce.
The model of care that exists in Aalborg is distinguished by the fact that care is fully subsidised by the Danish government, and the workforce is paid at rates to reflect the high skill level required to meet the needs of people with complex care needs.
Thomas presented a model of care where significant funding is provided to support the implementation of state-of-the-art equipment and staff training which has reaped returns in relation to reduced labour costs and injuries, and increased consumer satisfaction.
The Danish approach is unique in that the government has built the facility in a prime real estate locale with harbour views, which also connects older people to the places and industries that they grew up with. Another attractive feature of the facility is the spacious accommodation that includes separate bedroom and living areas.
Thomas also emphasised the potential for a rehabilitative approach to be applied in in residential care and this seemed supported by a strong investment in allied health involvement including Occupational Therapy and Physiotherapy, as well as rehabilitative equipment.
It was interesting to note the subtle difference in language used by Thomas in his keynote address. Older people accessing care are referred to as 'citizens' – not residents as we may say in Australia.
Dr Andrea Kuckert-Wostheinnrich, lead researcher, St Augustinus Memory Zentum, Germany presented a model of care where the built design of the facility has attempted to accommodate individual preferences and lifestyle histories of the older people accessing care.
In addition, St Augustinus Memory Zentum has developed a strong community volunteer program to support the social connection and engagement in activities of older people.
They invest in a 60-hour training program, and endeavour to utilise the skills and interests of volunteers. Andrea reported benefits for all involved including the volunteer who was able to transfer new skills to informal caring roles in the community. Andrea described her background as a nurse and cultural anthropologist / ethnogerentology.
Whilst the cultural anthropology / ethnogerentology perspective was not described in detail by Andrea, she indicated in that it is important to seek to understand the experience of aging in the context of different cultures. One wonders if cultural anthropology is a field of study underutilized in the planning and delivery of aged care services?
Perhaps one of the missing voices in the forum was the voice of the older person – from different cultural perspectives. It is easy to apply one's own cultural values to what an aging experience should look like – and miss the mark.
Many care approaches presented in the forum addressed the negative impact of loneliness and social isolation, and the positive impact of wellbeing, opportunities to regain and improve function via formal and informal rehabilitation and restorative interventions, and, last but not least, the importance of happiness for older people.