Given the fact that so many of the problems in residential aged care come down to a lack of staffing, you would think that unpaid volunteers would be treated as one of the most valuable assets that any aged care facility could have.
Volunteers can be used in a variety of ways within an aged care home, from making cups of coffee and engaging with residents, through to assisting with gardening, reading, and even escorting residents to appointments. 
With some of the current workload pressures facing many residential aged care workers, time constraints have taken a toll on staff's ability to engage with residents on a personal level, which is one of the factors that has resulted in feelings of social isolation and depression reaching epidemic proportions.
Yet despite this obvious need for meaningful engagement and assistance, many of those who do volunteer, or have tried to volunteer in an aged care facility, have felt that they were treated more like an inconvenience than someone trying to help. 
Last year HelloCare reported on the story of a nine-year-old piano playing prodigy named Summer Wooten, who spent over a year performing at an aged care facility in the Melbourne suburb of Ringwood for an audience of adoring elderly residents.
But according to her father Steve, the experience of volunteering was not everything that his daughter hoped it would be.
"Things were really hit and miss, they would give her a time to come and perform, and then sometimes she would get there and they would just say no, not today. I'm not sure if it was the facility, it might have just been the lady who was running activities. I just think she is in the wrong industry if I'm honest." said Steve.
"We would book a time to go to the facility and sometimes this woman would just send her home. She would say no we don't have time today, and this is after my daughter had spent the week practicing and planning out the songs for the residents. To get there and be turned away was obviously very upsetting for her."
"The straw that broke the camel's back was what occurred at Christmas time. We have four children and our eldest daughter is the one that volunteers and she made her sisters and brothers put on some Christmas gear and learn some dances to perform a Christmas concert for the residents. 
"My daughter even went out and bought the residents gifts with her own pocket money and made Christmas cards for all the residents, but when they got there, the woman in charge just said "Nah, not today. We don't have time,' and then walked away. My daughter started bawling her eyes out.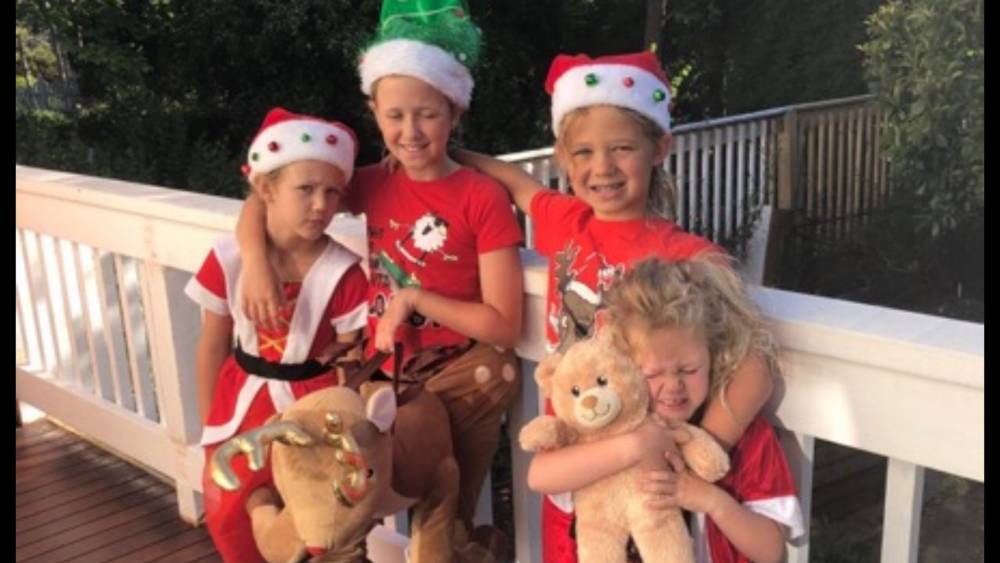 "I remember thinking, she's 10 years old, how many 10 year old's do this stuff? She has an absolute heart of gold and she ended up going home in tears because of what happened. It took us a long time to console her after that, and the facility eventually made another date a few weeks later, but the moment had passed. So we just pulled her out there."
Trying To Volunteer
One of the great privileges of working for HelloCare is that staff have the opportunity to volunteer their time to an organisation or charity of their choice once a month during normal working hours.
I decided that given the nature of the work I do, volunteering my time to help out at a local aged care facility made the most sense, but I quickly learned that becoming a volunteer is nowhere near as inviting or easy to accomplish as i thought that it would be.
After ringing several homes, it became very obvious that the people I spoke with were not overly enthused about my inquiry, and they were even less interested in telling me what to do in order to actually become a volunteer at their facility. 
 All five of the homes I spoke with told me that they would either email me or have someone call me back, and only one facility actually did. 
My experience with the facility that actually called me back was completely disheartening.

Upon arriving at the facility for an arranged interview, the individual that I was supposed to be meeting with actually forgot I was coming and went home early. I was offered no apology, but I was asked to come in for another chance at an interview and assured that someone would be there to see me.
After an interview that felt as though it went extremely well, I was told that I would have the appropriate paperwork sent out to me to start my journey as a volunteer, but unfortunately, that paperwork never came, despite following up with a phone call.
While I'm sure that my experience is not typical for all facilities, we have received numerous stories throughout the year from volunteers who had been treated poorly and ultimately quit being a volunteer due to feeling undervalued, which is a real shame when you consider just how valuable meaningful engagement is to an elderly person. 
And although my experience really did sour my perceived hopes for volunteering, if there are any aged care facilities in the Bayswater area that could use an extra person to help out and engage with residents, I am more than happy to give up my time to do so.