She added, "Mum hasn't seen much of us, so there's always the sadness that they feel that they're not loved."
Arcare aged care staff member, Hersh Singh, spoke to Nine, saying he felt very excited and happy for Daphne that she could be involved in the wedding.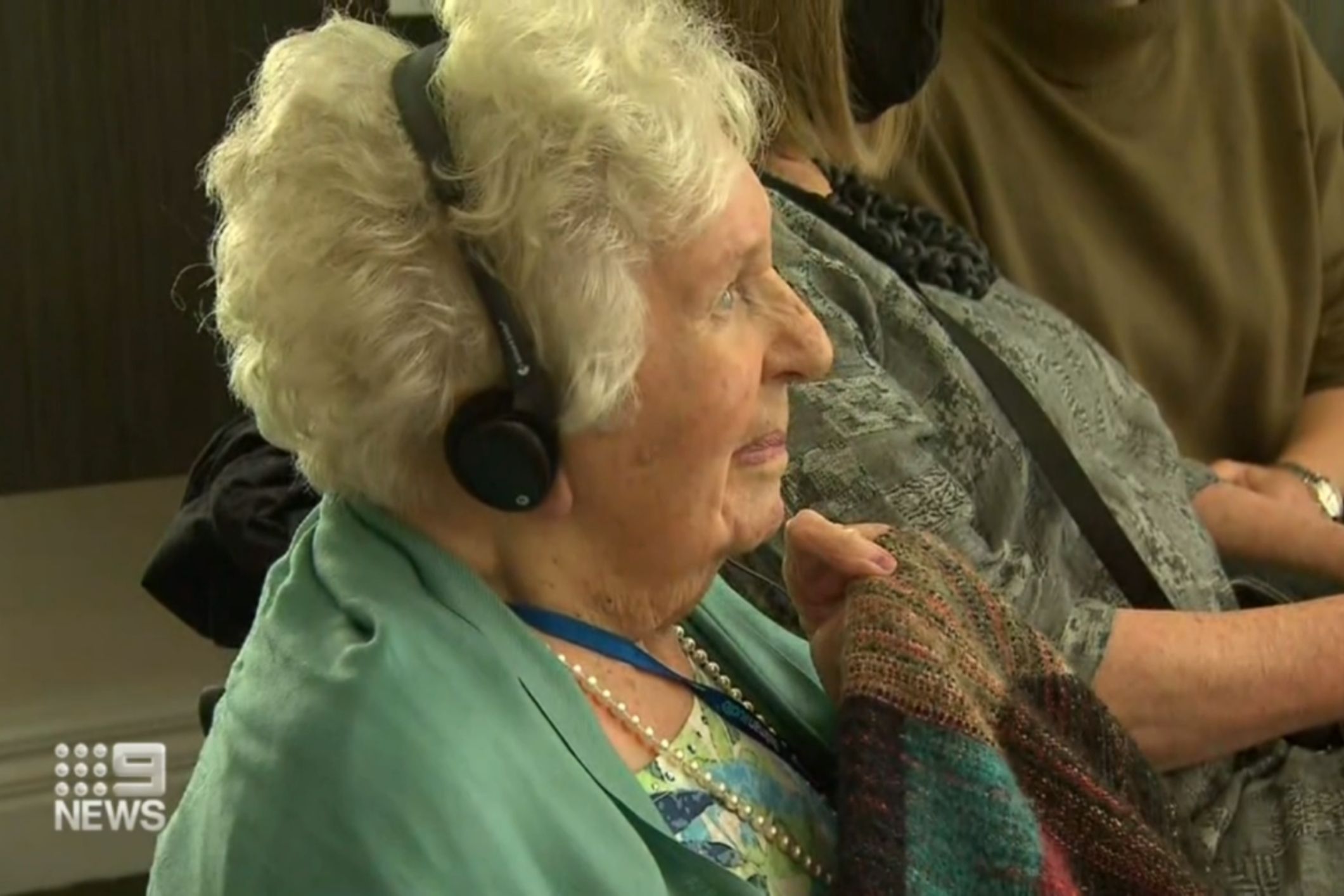 Arcare staff transformed the craft room into a springtime wonderland, bringing "spring time inside", with lots of flowers, rose petals on the floor, a flowering arch and even ensuring front-of- house seats to a special canine guest – the couple's dog, Zulu. 
With champagne flowing and smiles all round, particularly from Ms Taylor's mum, Daphne, Mr Williams described the special day as "above and beyond" the couple's hopes and expectations. 
Beautifully moved, 92-year-old Daphne told Nine she was thankful to everyone for coming and was "very pleased to see Brigette".
After the last 18 months, and with only needing a little bit of thinking outside the box, the newlyweds have shown it is possible to be with and include loved ones on such a special occasion.