Dementia is more than just memory loss. What people may not realise is that dementia is a collection of symptoms that can vary from person to person. Every case is unique so we need to focus on the person, not the condition.
However, something that can be common for people with dementia, particularly in the later stages, is malnutrition and dehydration. Alzheimer's Disease International (ADI) reports that malnutrition affects up to ten per cent of older people living at home, 30 per cent of those living in care homes, and 70 per cent of hospitalised older people.
The good news though, is that both can be easily treated and prevented if monitored carefully.
Dealing with Dehydration
Dehydration can be particularly dangerous for adults with dementia as it can increase the risk of more serious and recurring health issues – things such as urinary tract infections, constipation, heat stress and pressure ulcers.
For people with dementia, dehydration can affect their behaviour and mood. Hydration levels have been connected to depression and anxiety. In some cases, it can even lead to delirium.
It can be difficult for people with dementia to maintain suitable hydration as people may no longer experience the thirst sensation.
Increasing fluid intake
The most obvious way to treat dehydration is to increase a person's fluid intake. This can be done in a number of ways. The best place to begin is to encourage the person to drink small amounts of fluid throughout the day – as opposed to having a large amount all at once or with a meal.
It can be very helpful if you can get the person to drink more fluid voluntarily and by themselves. You can do this by keeping their favourite drinks nearby in their favourite cup or mug. Many people fear the risk of incontinence, which is why it might be more beneficial to drink more during the day and limit drinking before bed.
The size of the glass can even make a difference to how much a person drinks. An average of five 240mL glasses of fluid every day is a good benchmark for many adults, however this may be different considering their health and other medical conditions.
As well as beverages, there are foods that have a high fluid content that can help with preventing dehydration. Things like fruit, soups and desserts can help with a person's hydration needs as well as make great nutritious snacks.
As a caregiver, it's important to be able to recognise the early signs of dehydration – such warning signs could be anything from fatigue, dizziness, thirst, dark urine, headaches, dry skin and cramping.
Monitoring medical conditions
There are a number of medical conditions that need to be monitored as they can either be the cause of or worsened by dehydration.
Urinary tract infections (UTI) can occur when a person is dehydrated as their immune system is affected by their lack of fluids. Bacteria that would have otherwise been flushed out may multiply in the urinary tract. Carers should be aware of the signs of a UTI and be wary of the person's drinking patterns and consumption.
If the person you are caring for is no longer able to recall if they've had a bowel movement it's important to keep check of this, as constipation can lead to more serious concerns including delirium. If they are not drinking adequate fluids then it's possible that they will be at higher risk of developing constipation.
Diarrhoea and constipation can both drastically affect a person's water absorption, while also affecting their eating and drinking.
Medications, such as diuretics, need to be monitored if the person has dementia. It should be reported to the facility nurse or their GP if the person with dementia is not drinking well. The medical practitioner may even suggest taking them off diuretics temporarily, until their fluid levels have balanced.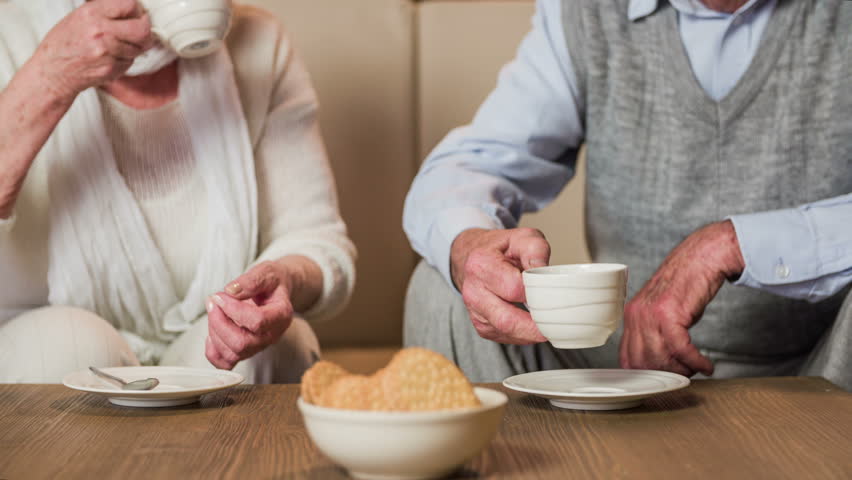 Managing Malnutrition
Just like dehydration, malnutrition can also cause recurrent and long term problems in people with dementia if not managed properly.
Malnutrition can be hard to recognise and is often under-documented and under-diagnosed. Things that are checked when examining for malnutrition or risk of malnutrition include weight history, body mass index (BMI), and recent food intake, physical and mental health.
For older people, or people with limited mobility, a good indicator of their nutritional state is their recent food and fluid intake.
To better detect and manage malnutrition the first step is to be screened using tools available such as the Mini Nutritional Assessment (MNA®). If the screening tool determines that the person is 'at risk' of malnutrition or malnourished, then interventions can begin.
The MNA® is a validated nutrition screening and assessment tool that can identify people aged 65 years and above who are malnourished or 'at risk' of malnutrition. The MNA® is available in 35 different languages, making it accessible for those whom English is a second language.
Malnutrition and dehydration have a higher risk of occurring in people with dementia and have serious effects on their health in the long term if not treated. There is a range of strategies to help improve food intake in people with dementia which may include:
Offering foods outside of standard mealtimes.
Making every mouthful count if appetite is poor by providing extra nourishing snacks and fortifying foods to increase their nutritional value.
Offer finger foods to have on the go. For example, scones, muesli bars, sandwiches, frittata, custard, fruits.
As dementia progresses, oral nutritional supplements such as Sustagen® or Resource® 2.0+Fibre may become an integral part of the nutrition management plan.
Useful Tips for Preventing Malnutrition and Dehydration
Provide person centric care by getting to know the person. This may include asking questions around food preferences, social & cultural aspects of food & preferences for dining environments.
Create a calm and comfortable atmosphere to help them relax can encourage them to eat and drink. Some people like listening to music while they eat, try finding something smooth and soothing. However, some people prefer silence, all of these suggestions are trial and error, do what the person likes and responds to.
Some people enjoy the outdoors, and serving meals outside can help stimulate their appetite.
Give the person as much time as possible to finish their meal. Being rushed can be stressful making them not want to finish their meal.
Where possible try to find ways to add extra nutrients into a meal. For example, putting in extra vegetables & adding cream into a soup, adding skim milk powder to porridge or fortified milkshakes, adding grated cheese to vegetables.
What you serve your food and drinks on can make a difference. Medium bright tones seem to be the best. One study found that there was an increase of fluids when served in coloured cups as opposed to white or clear cups. Also having a colour contrast between the plates, placemats and tablecloth can improve the dining experience.
Good communication to make the person feel empowered will more likely elicit a good response. This may reduce the chance of undesirable behaviours at mealtimes.
This content was proudly provided by Nestlé Health Science, to provide information and education to the HelloCare community.