After a close to a decade worth of innovation and collaboration in the ageing space, Singapore has the honour of hosting the 2019 edition of the Ageing Asia Innovation Forum, 10 years after the event initially captivated the hearts and minds of those with a passion for improving the lives of elderly people.
This year, event organisers will mark the 10th anniversary of Ageing Asia by featuring the top 10 megatrends by global ageing experts. Selection criteria for each of these models looked at the impact on the quality of life for older adults and the successful implementation of each of these models.
The overall theme of the event is "Changing the future of ageing in the Asian Pacific", and it is hoped that this years forum will have the ability to highlight the innovative models and tech products that enable independent ageing, and inspire those in both business and government organisations to collaborate to ensure a better future for older people.
If you're still on the fence about whether to attend our 2019 event. Here's a snippet of their key guest speakers and the top 10 care models that they bring to the future of care.
Integrated Retirement Community Model
Mr Cliff Cook, Chairman, Lifecare Residences, New Zealand and United Kingdom.
Cliff cook is a retirement pioneer, hailing from New Zealand. As the founder of Metlifecare, New Zealand's second-biggest retirement business and more than 30 plus years in the retirement and community sectors, Mr.Cook is aware of what positive ageing is perceived as.
His view on positive ageing comes inextricably linked to "living the life you choose", which is to enhance access to care and support services within and across aged care communities and to ensure that everyone will have equal opportunity to access the right services at the right time.
In 2004, Mr Cook turned his sights towards the UK and snatched up the opportunity to asses the market. He is now the founder of LifeCare Residences which builds and operates retirement villages in New Zealand and the United Kingdom — built on an integrated retirement community model, believing in delivering service, luxury and community all under one roof.
So don't hesitate today. Join Mr.Cook and us as he shares important pointers in driving a successful and sustainable ageing business ecosystem in Asia.
Evidenced Based Intergenerational Care Model
Ms Judith Ish-Horowicz, MBE, Principal & Co-Founder, Apples and Honey Nightingale CIC, The United Kingdom
Ms.Judith Ish-Horowicz had a vision.
Her team and herself had been taking the children of Apples and Honey to Nightingale house, an elderly care home for intergenerational activities.
The visits began once a term but steadily increased to two or three times.
So then it hit her, wouldn't it be wonderful if they could bring the children to the home and never leave?
Within a few years, and after a ton of hard work, Judith actually managed to make that dream a reality.
Apples and Bees is a nursery now located permanently on the grounds of a care home.
On top of a regular curriculum, older residents and the children take part in intergenerational activities including gardening, baking and storytelling.
Despite being a Jewish day nursery, the programme is open to children of all backgrounds providing ample diversity.
This unique programme has been successful, with children being able to socialise and learn from the older residents and vice versa.
It is a space not to be missed with the evidence to back it up.
Community Programme Funding Model
Mr Cheung Leong, Executive Director, Charities & Community, Hong Kong Jockey Club, Hong Kong SAR
Mr.Leung Cheung has been the Executive director of charities & community at the Hong Kong Jockey Club since 2014.
Since its inception in the 1950s, the Hong Kong Jockey Club has become an institution.
Today, the club's charitable trust is considered one of the world's top ten charity donors, and the club utilises it's surplus to fund a variety of charity and community projects.
Donations are possible through the club's operational model that integrates membership, philanthropy racing and even waging.
Although it has ten principal areas of focus, their emphasis on elderly care and commitment to building an age-friendly Hong Kong has made it a leading force in ageing in Asia.
The Hong Kong Jockey Club takes part in a number of innovative and exciting initiatives  and i renowned for their proactive approach to dealing with issues in the ageing space.
Some of their other programmes include an elderly job expo that connects older adults to new opportunities, and the Cadenza Hub, which seeks to promote the importance of primary healthcare among middle-aged and older adults.
Asian Vertical Luxury Seniors Living Model
Mr Wong Kit Loong, CEO, Hong Kong Housing Society, Hong Kong SAR.
Mr.Wong Kit Loong boasts over 30 years of valuable experience and an extensive network in Hong Kong's property and housing sectors.
The Hong Kong Housing Society (HKHS), is renowned for pioneering several innovate housing schemes for older people.
Rental estates, known as "Senior Citizen Residences Schemes", integrate medical, recreational, and care services for the elderly, while the Tanner Hill housing project focuses on all around wellness and home-care support.
HKHS tackle the issues that stem from having an ageing population head-on, focusing on creating housing in the city and ensuring that community needs are being integrated into their elderly home projects.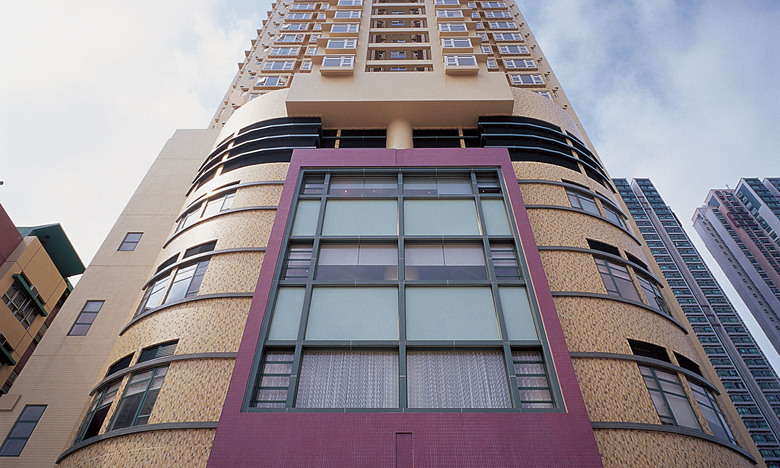 Community Tele-health Care Model
Dr. Shinsuke Muto, President, Tetsuyu Institute Medical Corporation, Chairman, Integrity Healthcare Co., Ltd., Co-Founder & Medical Director, Tetsuyu Healthcare Holdings, Pte. Ltd., President, Community Healthcare Coordination Platform, Inc., Japan
The brand Tetsuyu has a place in both Japan and Singapore.
Co-founded by Dr.Shinsuke Muto, Tetsuyu care focus on the integration of innovative care and technology.
Having arrived on Singapore shores, Tetsuyu home care and system provide Singaporeans with customised nursing and multidisciplinary care, enabled by technology.
Dr.Shinsuke's experience as a home care specialist and cardiologist paired with a team of qualified doctors, nurses and therapists, has made Tetsuyu care retain the essence of their three main principles, which is providing expert care, convenience, and connectivity for residents.
Home Medical Doctor Model
Dr Jun Sasaki is the Founder & Chairman of Yushoukai Medical Corp, Japan.
Opening in 2006, Yushoukai Medical corporation is one of Tokyo's largest home medical providers.
Containing 11 clinics in the Tokyo metropolitan area, Yushoukai Medical Corp offers a range of services ranging from assistance in nutrition, dementia care and palliative care.
Yushoukai Medical Corp provide all round 24/7 care for patients who may have difficulties travelling to hospitals and also has support teams to help family members and host monthly lectures that engage with the community.
Dr Jun Sasaki continues to share his experience with medical providers in Asia, on top of assisting with Yushoukai medical.
Care Entrepreneurship Assisted Living Model
Mr Tadamichi Shimogawara, President, Silver Wood, Japan.
In the early 2000s, Mr Tadamichi Shimogawara worked for his father's construction business, eventually developing a patent for a unique low-cost construction method which makes use of thin steel frames.
With this method, he went on to create Silver Wood.
Utilising a Care entrepreneurship assisted living model, Silver Wood's philosophy focuses on ensuring residents retain their freedom and independence.
Each residence is designed to hold a shared dining, living and kitchen area and even a candy shop.
The shop is managed by residents and promotes intergenerational exchange, encouraging interaction with children from the local community.
Additionally, there are no nurses, but the staff who are in charge of care are extremely well trained, and even well versed in end of life care.
Under the Care Entrepreneurship Assisted Living model, Silver Wood strives to provide all residents with a sense of purpose regardless of cognitive impairments, which is one of the many reasons that Silver Wood is a top contender in our list of megatrends.

Cognitive Rehabilitation for Dementia Model
Professor Eling De Bruin is from the Department of Health Sciences & Technology of ETH Zurich, Switzerland.
Professor De Bruin has long held interests in slowing the physical and cognitive decline during ageing, especially in regards to fall accidents.
He states that as we age, our motor functions tend to deteriorate regardless of pathology, and this is partially due to us being less exposed to challenging environments and therefore, reduced brain health, which significantly contributes to cognitive decline.
In order to find a solution to improving cognitive decline, Professor Eling De Bruin devised a Cognitive rehabilitation to dementia model, and one of the main concepts from his research, includes the use of "exergames", which utilises virtual reality (VR) techniques.
Professor De Bruin believes that methods using immersive computer technologies have resulted in improved motor functions of upper extremities and a cortical activation after the VR intervention in patients.
And it this level of creative innovation in the aged care sector that will make Professor De Bruin one of the 'must see' speakers at this years Ageing Asia Forum.

Social Engagement Active Ageing Model
Ms Tujia's Kumpulainen, Director, Ministry of Social Affairs and Health, Finland
Ms Tujia Kumpulainen is the Director General of the Department for Wellbeing and Services at the Ministry of Social Affairs and Health.
Prior to joining the ministry, she was a leader in primary health care for several communities in Finland.
Currently, Ms Kumpulainen works in the Department for wellbeing and services, which promotes wellbeing, social inclusion, health and functional capacity, and it is responsible for the health and social services system, including its development and legislation.
Ms Kumpulainen will be sharing her wealth of knowledge on ageing in Finland, highlighted by an interesting case study discussing the successful "Kotisaitama" facility.
The facility is a nine-story red brick building consisting of 63 flats, which are rented or owner-occupied.
It was founded in the 2000s by the Active Seniors Association and was one of the first introductions into the concept of community housing for the elderly.
The Kotisaitama facility is unique, in that residents also take turns in groups of 12 or 13 for cleaning and cooking jobs. Groups rotate every six weeks.
These models are designed to not only keep older people independent, but to continue providing them areas for active socialising.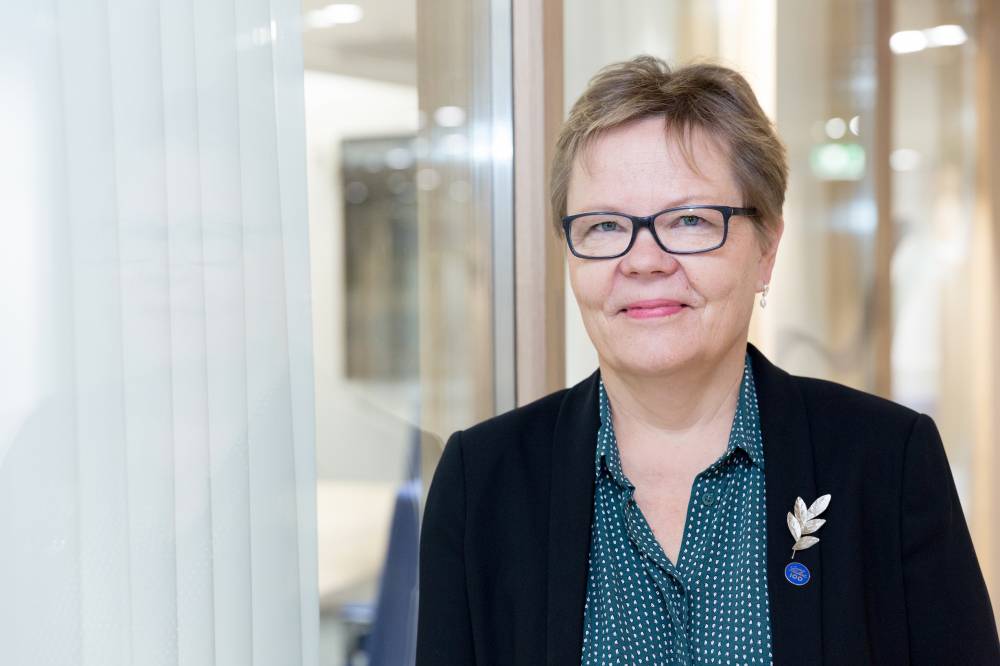 Land Lease Affordable Community Model
Mr Jim Hazel, Chairman, Ingenia Communities Group, Australia
With an extensive corporate career in both retirement and banking sectors, Mr.Jim Hazel understands how retirement villages and communities run, and more importantly, how they should work.
Located in Australia, Ingenia villages utilises a land-lease affordable model.
This model is based on allowing you to own your home, leasing out your land, offering no exit fees, and is also supported by government regulation and legislation (no stamp duty or council fees.)
In fact, because of Ingenia's focus on the outer ring and coastal markets, these villages are only set to expand.
Ingenia's land lease model is worth watching out for, as they are continually driving new innovative projects under the programme, making the future of retirement villages centre stage for those looking to own a part of the community that they live in.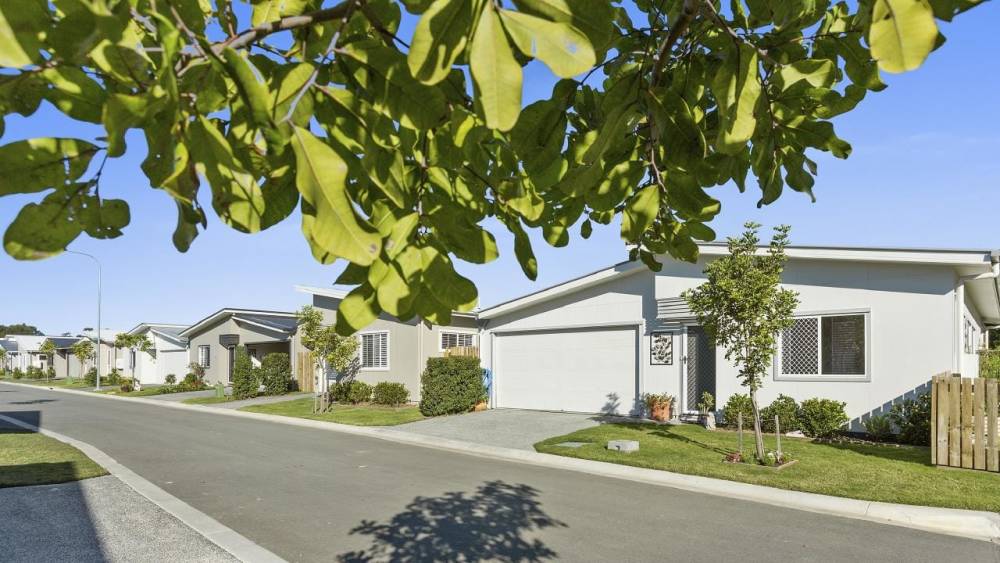 Have we piqued your interest?
Contact us today to become part of the celebration and innovation at this years Ageing Asia Innovation Forum, hosted at Marina Bay Sands Convention Centre on the 14th-15th May.
Network and learn from up to 1,500 industry representatives from over 20 countries and provide yourself and your business access to premium investment and partnerships opportunities in Asia.
This two day opportunity, will provide all entrants with the opportunity to learn from one of our informative seminars or take in all the sights and sounds alongside industry peers on one of our tours.
The 10th International Ageing Asia Innovation Forum – where imagination is the only limit to what growing older should be.