As a result, getting enough essential nutrients can be a serious consequence, and this can lead to health problems such as malnutrition, increased infection and falls.
Enjoying good food is one of life's great pleasures, and that shouldn't change as we get older. Access to high quality food is not only key for good health, but also independence, joy and quality of life.
Lite n' Easy's convenient, healthy meal solutions are well positioned to contribute to a 'food-first' approach of feeding our senior and aged care population. Lite n' Easy celebrate eating well with meals that not only taste great, but they are also actually good for you, too.
According to Lite n' Easy Senior Dietitian Ashleigh Jones, over 170 meals have been specially created by chefs and dieticians with nutrition and healthy ageing in mind.
"Foods, however, are only nutritious if they're actually consumed, so it's critical for our meals to be appealing and well presented," Ashleigh explained to HelloCare.
"It's important for seniors to have a varied diet, not only to keep their interest, but also to achieve optimal nutrition.  This is because when we eat a variety of different foods, we also consume a variety of different nutrients, which helps us to avoid deficiencies."
All Lite n' Easy meals are modelled on the Australian Dietary Guidelines to ensure the meal plans meet the recommended nutrient values.
"We use the best quality ingredients, with correct servings of protein and fibre, and appropriate levels of sodium and saturated fats," Ashleigh added.
Living at home longer
Ex-service woman Lyle Shore regularly orders Lite n' Easy dinners. At 95 years of age, she enjoys selecting from the wide variety of dishes, and believes the service has helped enable her to live at home for longer.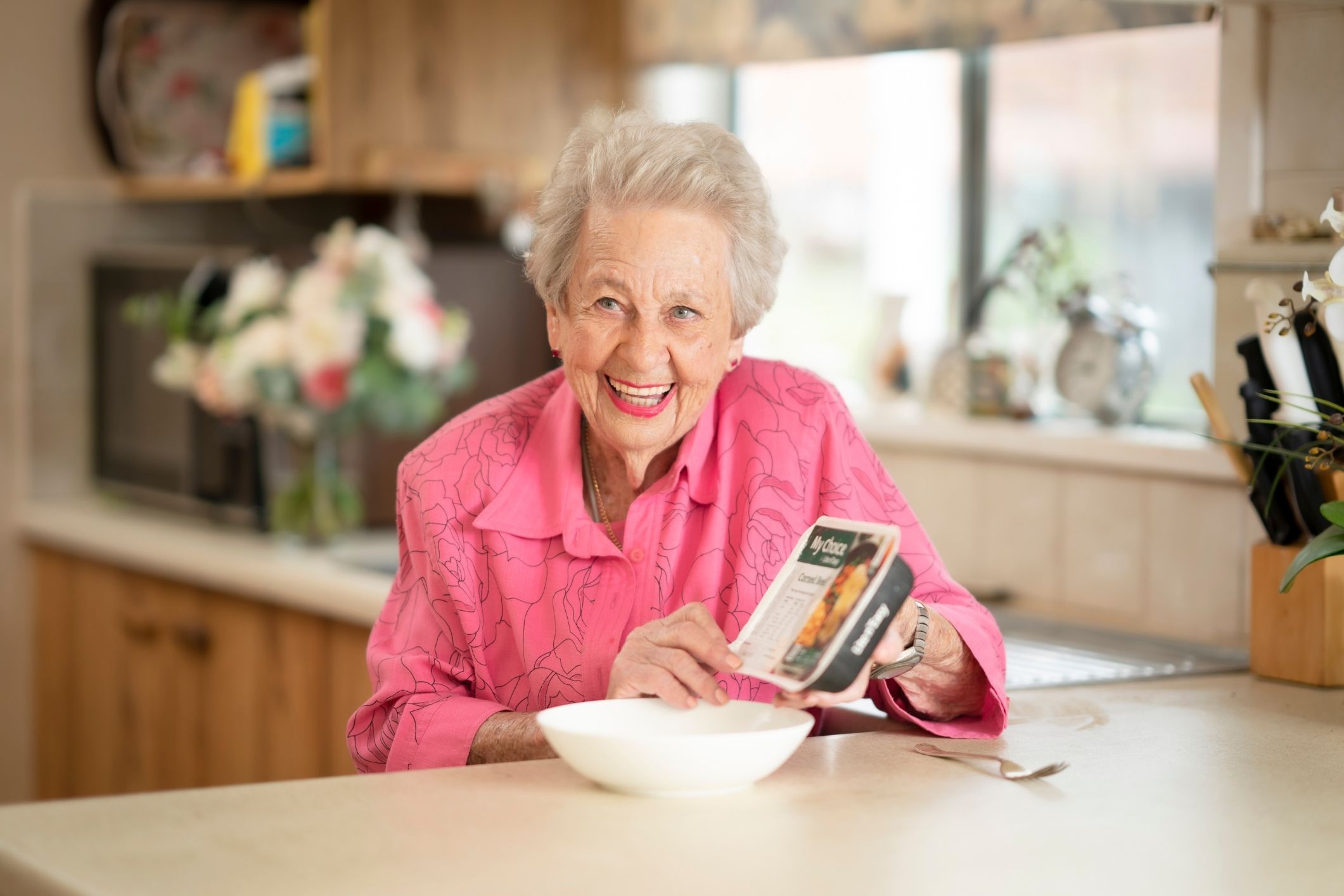 "I'm unable to cook on the stove because I'm legally blind. Using the microwave to heat up Lite n' Easy meals is much easier because you press the buttons; you've got no worries. It's a godsend," shared Lyle with HelloCare.
"I just ordered 14 meals and received them yesterday. Really and truly there's something there for everyone; I couldn't complain. I really enjoy the curry prawns meal! It's on the list of my favourites."
Meals to suit your appetite
Lite n' Easy's service is flexible with no contracts, so customers are free to order week-to-week as required. The company also recently introduced smaller meal sizes, giving customers the option of ordering portions that suit their appetite.
My Choice by Lite n' Easy is a range of quality, high protein meals developed specifically to help older Australians with small appetites meet their nutritional needs. These are currently available in Queensland, News South Wales and Western Australia.
"When people have a smaller appetite, a large portion can seem overwhelming, and they might struggle to finish what's considered a standard dinner meal," Ashleigh explained.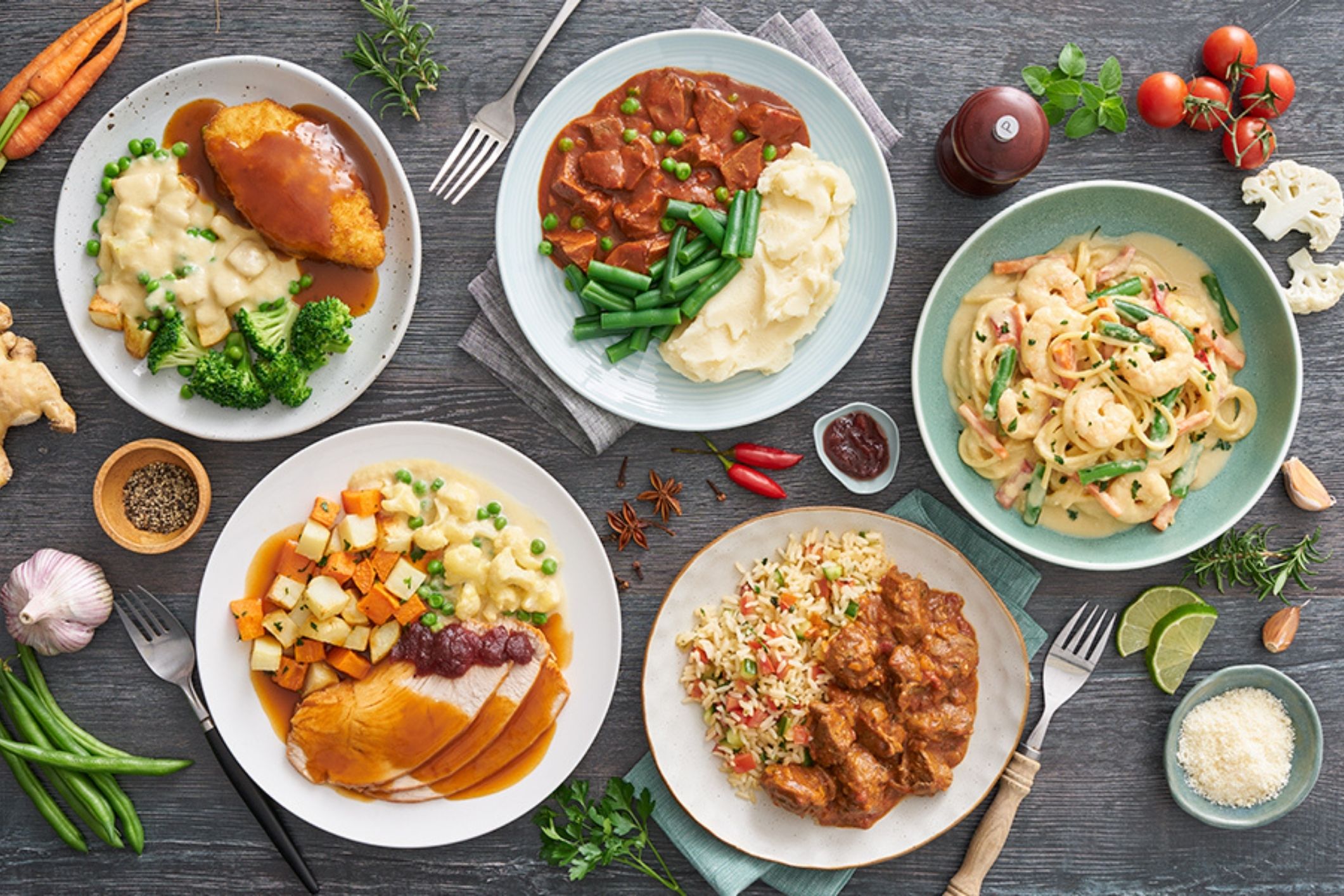 "The My Choice range of meals have been formulated to contain more protein and energy in every bite. They provide the same energy and protein as Lite n' Easy's standard dinner meals, but in a smaller portion, making them easier to finish and enjoy.
"They also contain the same amount of sodium as our larger meals, and more fat, meaning they contain even more flavour, which is perfect for older people who might be experiencing a decreased sense of taste or smell.
"And, of course, the meals look great. We know that in order for food to be consumed, it needs to look appetising, and My Choice meals are just that!"
Home Care Package recipients may also be entitled to a split billing arrangement, where the recipient pays for 30% of the Lite n' Easy order, and the Home Care Package provider pays 70%. For HCP recipients, this reduces the cost of a meal from around $12 to less than $4, based on a standard 7 Dinner meal pack.
"I find them fabulous"
Shirley, 94, has been ordering Lite n' Easy meals for the last 20 years as a standby. She became a regular customer when she discovered she could use her Home Care Package to subsidise the cost of her meals and choose the meal size she preferred.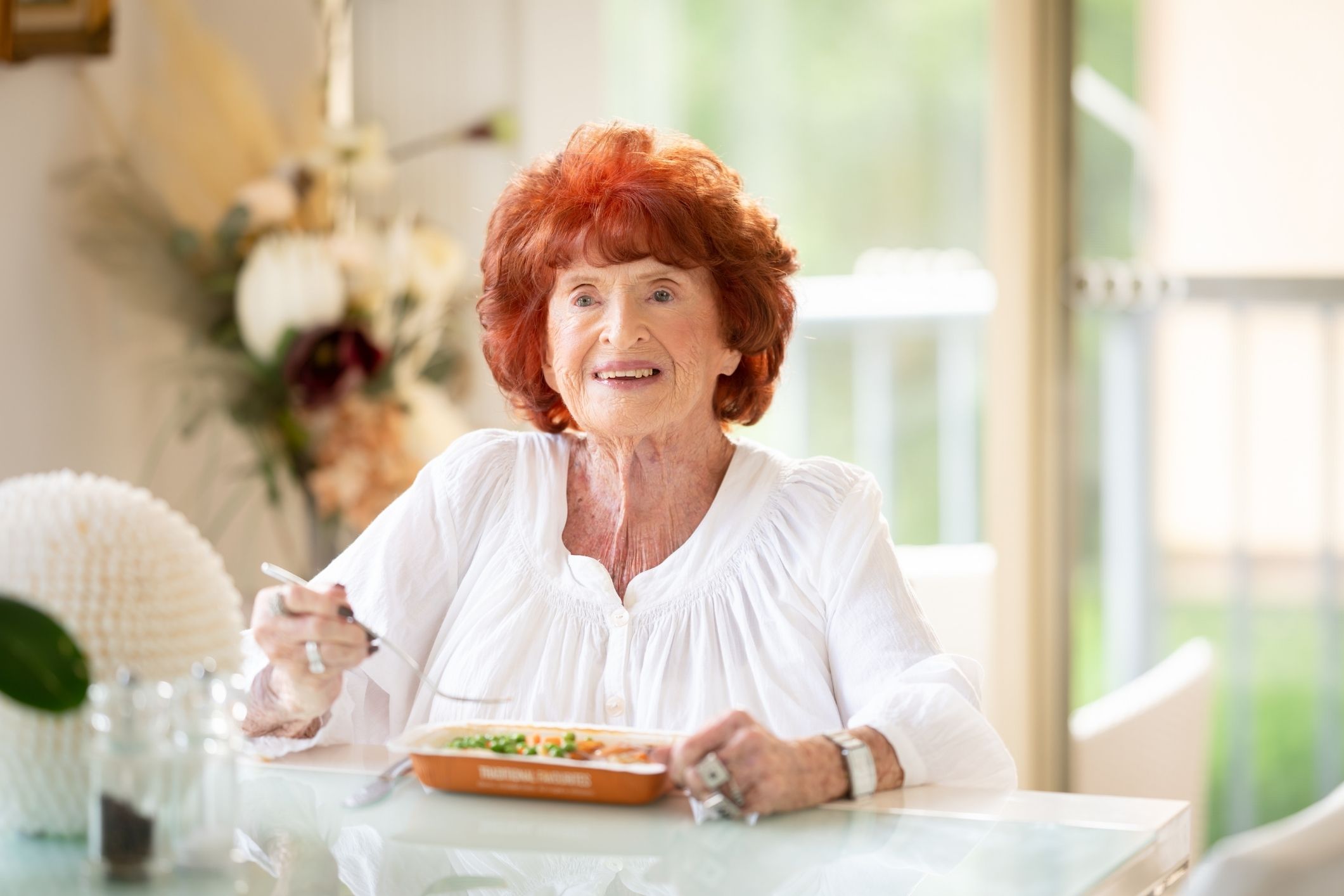 "They also have smaller meal sizes and I find them fabulous. I've had them for the last few months, and I find that's sufficient as a main meal for me. I get them now instead of eating half of the big ones, which is what I was doing before," Shirley told HelloCare.
Shirley also appreciates the Lite n' Easy team's efforts to find a home delivery time that suits her weekly routine.
"They changed the delivery hours for me, which is fabulous. I couldn't speak highly enough of them. I love the service."
Think you could benefit from Lite n' Easy? Visit https://www.liteneasy.com.au/seniors/ or phone 13 15 12.