Dementia is the second leading cause of death in Australia, and there is no cure.
– Australian Bureau of Statistics (2015)
In Australia, it is estimated that there are more than 413,000 people living with dementia. Without a medical breakthrough, the number of people with dementia is expected to reach 1,100,890 by 2056. Worldwide, there are more than 46.8 million people with dementia, and that number is predicted to go to 131.5 million by 2050.
While dementia is considered to be one of the major health issues of this century, most of the health professional training programs for current and future health workers, provide very little education around the conditions that cause dementia, the various risk factors, and the evidence for how quality care can be configured.
Most dementia care is provided by family caregivers and then by aged care workers, which includes personal care workers, nurses, assistants in nursing, working in the community and in residential care.
Issues concerning health training and care systems within health systems, also contribute to our lack of preparedness.
Aged care workers will usually have a minimum, more often a maximum, of certificate III-level vocational qualifications. Dementia-specific unit offerings in these qualifications are considered as potential elective, non-core options.
Aged care workers are expected to support the oldest, most frail members of society on a wage that places them on the lowest rung of health workers nationally.
In order to prepare staff, as well as the general public, for the growing ageing population, and the predicted increase in number of people with dementia, there needs to be more focus on education.

The Future of Dementia Education
Another approach to boosting quality dementia care, which could may promote efficiencies and innovation, is to have a skilled workforce that are equipped with a high level of dementia literacy, that is, specific knowledge and skills for caring for people with dementia.
The University of Tasmania and the Wicking Dementia Research and Education Centre has been working closely with national and international colleagues to build a suite of evidence-based courses to address dementia literacy for both formal and informal carers, as well as the related health workforce. The Wicking Centre is the global leader in the field of dementia research and education. To date, over 100,000 people have participated in their online programs across 172 countries.
Online education is an ideal option for upskilling the workforce, especially for those who are already so short on time with full time careers caring for those in need.
If you are interested in learning more about dementia then Wicking Centre have created the Dementia Care Program, giving students the option to graduate with a Diploma of Dementia Care (8 units), an Associate Degree in Dementia Care (16 units) or Bachelor of Dementia Care (24 units). The program is fully online, part time or full time and offers flexibility to accommodate all lifestyles.
The Dementia Care Program is the first of its kind in Australia, and it aims to educate those who have an interest in dementia. By transforming dementia education, the Wicking Centre hopes to better prepare the aged care workforce to address the needs of those living with the condition. Additionally, it provides a qualification which equips people for opportunities in a range of careers across the health and aged care sectors.
2017 is an exceptionally important year for the Dementia Care Program. This year is the last opportunity to secure a full HECs fee waiver (for Australian citizens and permanent residents). By commencing study this July, students will have the opportunity to complete their study without HECs fees.
Who is this course for?
This course is open to everyone, and the student cohort includes carers, health professionals, and people interested in learning more about dementia. All are welcome to apply with people undertaking studies from a range of education levels and backgrounds, credit for previous study may also be available
Students are able to graduate with a Diploma, Associate Degree or Bachelor of Dementia Care. Full time and part time study options are available and future plans for the Wicking Centre include diversifying educational offerings to include postgraduate dementia education programs.
In August last year, in a major milestone in dementia education, six Wicking Centre students graduated with their Bachelor of Dementia Care degrees – the first ever of these degrees awarded at the University of Tasmania.
Michael Preston was one of the first graduates in the Associate Degree in Dementia Care. Preston says that he was motivated to further his studies by what he saw from his career, "I had been working in the aged care industry and caring for people with dementia. I noticed staff were frustrated with the ability to find strategies available to care for people living with dementia."
"So when the opportunity came around to do the degree, I jumped at it. It really spanned my knowledge in the field," he says.
Preston recalls a time when his skills and knowledge were put to use in practice, "there was one person living with dementia who we were looking after, who was getting very distressed, but we learned strategies in the degree about how to bring as much of the outside world inside to improve their livelihoods."
"I believe my cognitive skills have increased since starting studying online, and expanded my knowledge base, enabling me to make more than a difference in the lives of people living with dementia."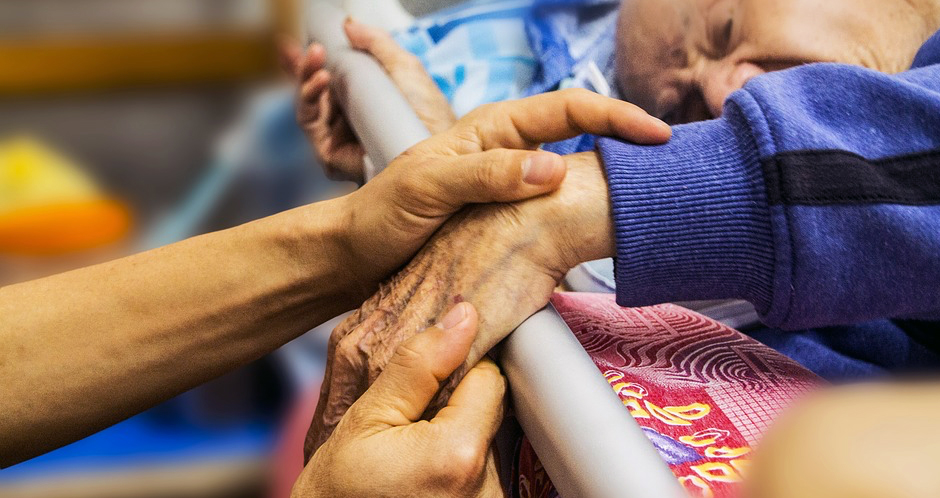 What's happening in the World of Dementia Research
The Wicking Centre, in conjunction with their dementia education programs, have also pioneered research to better understand dementia symptoms. The Centre has come across some big developments in the past few years, with a focus on cause, prevention and care.
Cause
Within the study of "cause", Wicking Centre researchers utilise a number of cutting edge medical research tools to explore the underlying pathology of the major diseases that cause dementia.
Current research involves using cultured cells, transgenic animal models and explorations of the human brain which focus on how abnormal proteins form in Alzheimer's disease and frontotemporal dementia, and then also how these pathological changes may lead to the degeneration of neurons and the disruption of brain circuits.
They are also exploring drug candidates that may prevent or slow the disease processes underlying dementia.
In 2016 the Centre's researchers trialled a 'combination' drug therapy with the potential to reduce pathology and inflammation in Alzheimer's disease. Promising early results in this study have led to the filing of a provisional patent.
Prevention
The Tasmanian Healthy Brain Project is the flagship project of the Centre's research into the prevention of dementia.
This longitudinal study aims to determine the role of later life education in reducing risk of dementia, and also how genetic risk factors may influence the impact of education as well as cognitive decline.
In 2016, the study expanded to include establishing a bank of skin samples from Healthy Brain Project participants that are converted into adult stem cells, and then neural cells.
This allows researchers to study brain cells from our living participants, which provides insight into genetic influences on brain plasticity and dementia risk.
In other experimental studies researchers have determined that stress hormones may have a critical role in the development of Alzheimer's disease pathology, increasing risk of dementia, and that some stimulatory environments may augment this stress response leading to further increased pathology.
Managing stress and stressful environments may, therefore, be important in preventing the onset and progression of dementia.
Care
Research in Dementia Care comprises of four interlinked domains of activity; care reform, learning organisations, dementia literacy and dementia friendly communities.
The Centre's care research continues to build on the successful Teaching Aged Care Facilities program and addresses the need to provide excellence in care through innovative approaches to care delivery and building the capacity of the workforce through education, development of employee coping skills and organisational leadership.
In collaboration with aged care providers, this research explores the nutritional, oral and respiratory care needs of residents in aged care and addresses the issue of collaborative care decision making.
A key development this year has been the publication of the Dementia Knowledge Assessment Survey; a validated tool to evaluate dementia knowledge.
Improving dementia literacy in the health workforce and community is pivotal to improving the lives of people living with dementia.