At the beginning of the week the Australian Medical Association (AMA) released a report entitled, Position Statement On Resourcing Aged Care outlining its findings and recommendations for the sector.
Through a critical examination of the sector at large the AMA has released a detailed report of the needs of the aged care sector, highlighting the elements and areas that have been neglected. Due to the expertise of those in the investigative team, the report is a significant point of verification and validation for change that many within the sector have been calling for.
Context And A Basic Human Right
Quite simply the report highlights the AMA's position on the workforce and funding measures they believe are necessary to reach a high quality, efficient aged care system that ensures equitable access to health care for all senior people.

Dr Tony Bartone, the AMA's Vice President outlines the context of the suggested measures by detailing Australia's future aged care situation. Australia has an ageing population, this trend he says will require increasing amounts of medical support in correlation with the substantial increase in the amount of chronic and complex medical disorders and higher life expectancy.
A consistent concern that runs through the report addresses the tendency of general society to disregard and neglect the needs of the vulnerable among us, particular our seniors.
"The aged care system, now and into the future, must be adequately resourced so that older Australians are able to access the same level and quality of medical care as other people," Dr Bartone said.
"They should not receive lesser care or attention just because they are old. Care for older people in the best and most appropriate environment is a basic human right."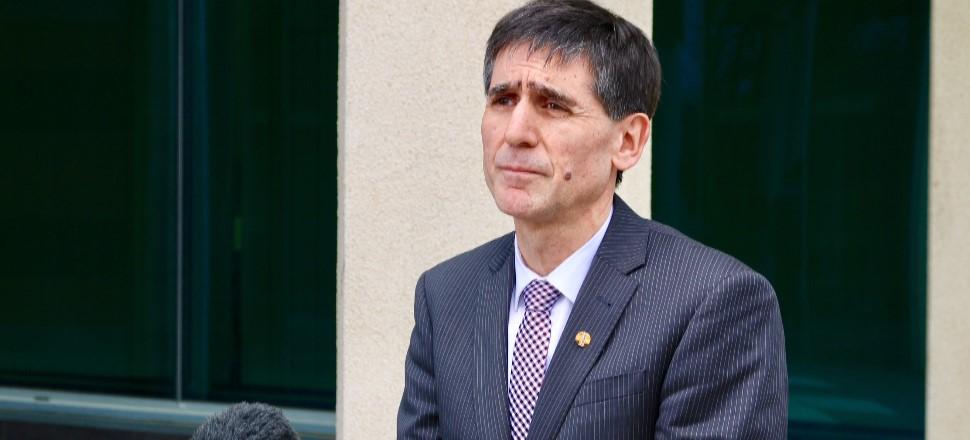 Image: AMA Vice President, Dr Tony Bartone [photo credit AMA website]
Change Is Happening
Dr Bartone spoke on behalf of AMA in positively acknowledging the Government's decision to create the Aged Care Quality and Safety Commission as well as the compulsory mandate for aged care providers to offer influenza vaccinations to all their employees. Yet these measures he argues are not enough to ensure older Australians have the appropriate access to the care they need and deserve. The AMA's report details further recommendations.
AMA's Recommendations
Increased Government funding to care at home medical resources, to enable seniors to stay in their homes for as long as possible.

Improved and revised access for seniors in residential aged care facilities (RACFs) to doctors, removing barriers for GPs in attending residents in RACFs.

Revising Accreditation Standards, including an appropriate registered nurse to resident ratio in RACFs.
Weighing into the ratio debate surrounding the proportion of registered nurses to junior personal care attendants and residents, Dr Bartone says, ""It is unacceptable that some residents, who have high care needs, cannot access nursing care after hours without being transferred to a hospital Emergency Department."
"We need more nurses employed full time in aged care. We need to provide greater incentives for doctors to attend aged care facilities on a more regular basis to meet demand and ensure quality medical care for older people."
It's Time To Prepare
In light of the future Australia is staring down, many health care professionals are emphatically calling for us to prepare. The number of Australians aged over 65 is projected to hit 8.7 million by 2056, 22% of the entire population. In 2009-2010, more than half of aged care residents had dementia this proportion is only set to grow over time.
Regardless of the argument over the basic human right in accessing suitable medical care, ignoring the needs of older Australians means increasing (avoidable) hospitalisation and strain on Australia's health system. To act now is to ensure appropriate care for thousands out there, as well as ourselves, none of us are getting any younger. These measures or lack of them will affect us all.