Maureen DeBoick was rushed to hospital two weeks after receiving the vaccine.
The first sign of a problem was a large spot on DeBoick's tongue, which quickly spread to swelling and bruising all over her body, according to reports in The Daily Mail.
Pictures taken by DeBoick's family show the 80-year-old grandmother's hands are badly swollen and bruised.
Other parts of her body are similarly affected.
DeBoick is currently being treated in Perth's Fiona Stanley Hospital, which has reported her condition is stable. She is expected to remain in hospital for some time and may have to have her spleen removed, 7News has reported. To watch the video, click here.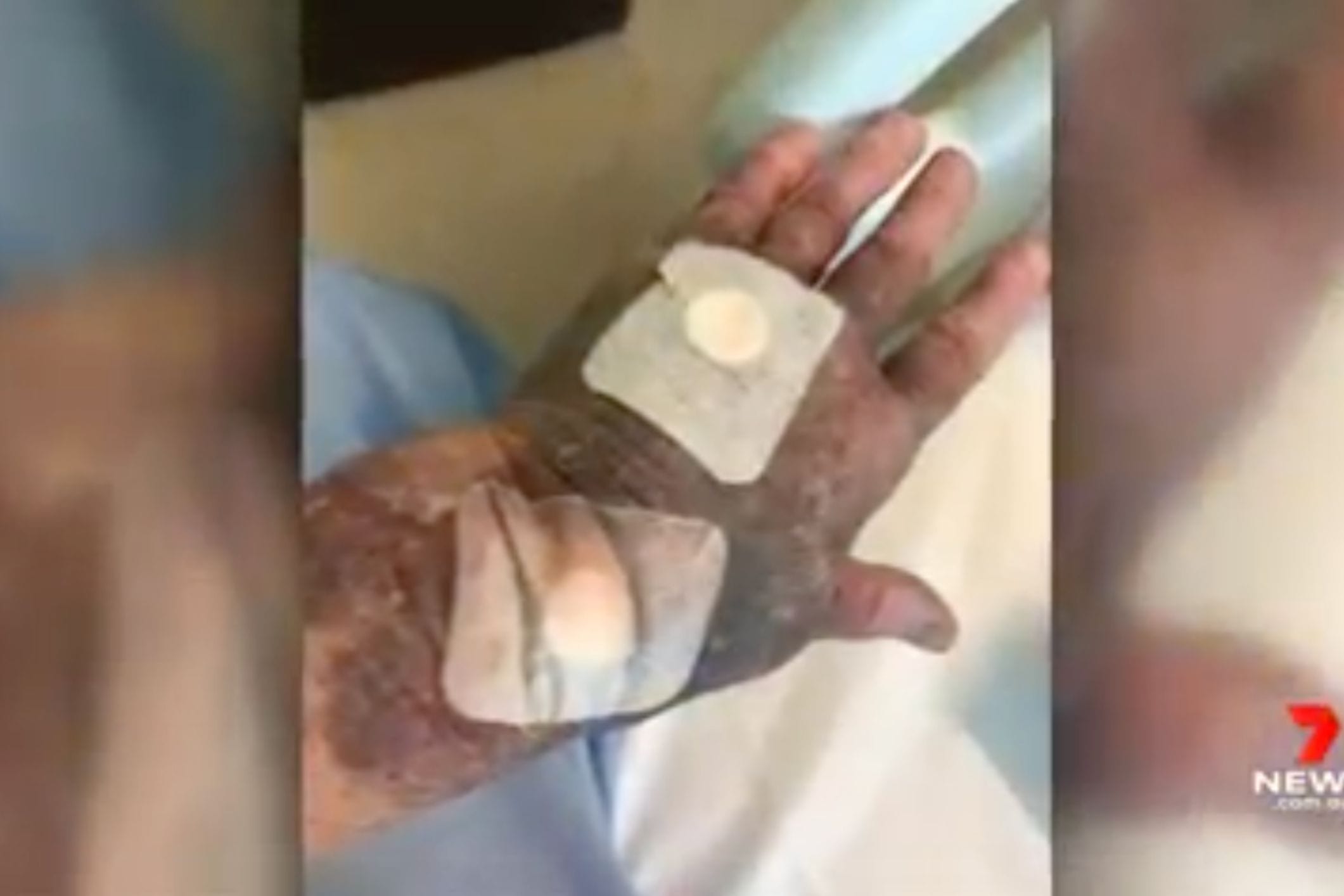 For now, DeBoick's family is grateful she is still alive.
DeBoick has delayed receiving her second dose of the vaccine while the West Australian Department of Health tries to determine if it was indeed the vaccine that caused the illness.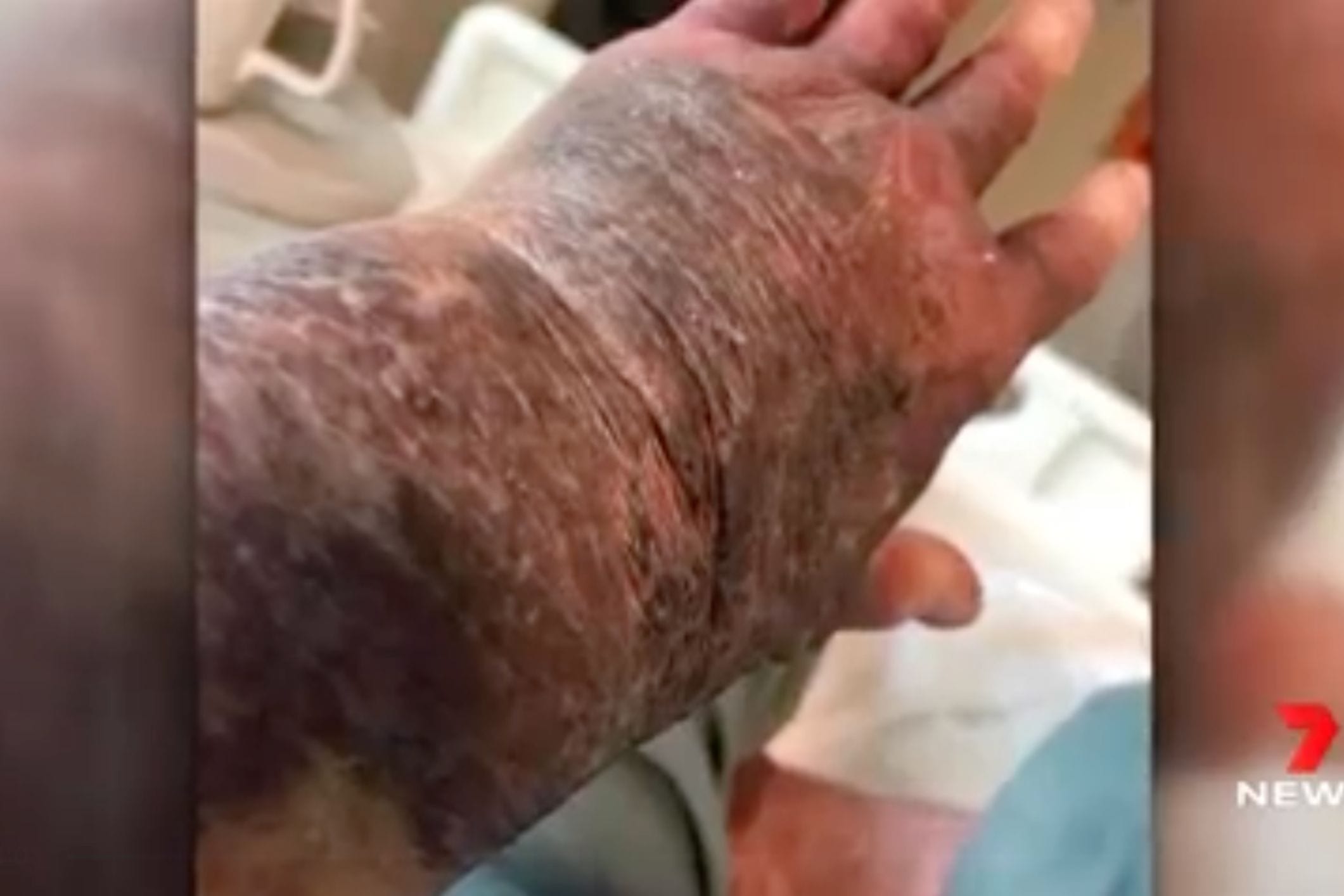 Blood clots
Recent data from the Therapeutic Goods Association shows that headache, muscle and joint pain, fever and pain at the site of injection are the most common side effect of the COVID-19 vaccine. 
There have been 11 reports of blood clots and low blood platelets that are "likely" to be linked to the AstraZeneca COVID-19 vaccine, the TGA states. So far, there have been more than 1.4 million doses of the AstraZeneca vaccine given. 
The period for developing the rare blood clots is between four and 20 days after receiving the shot.
Patients are advised to go to a hospital emergency department if they are experiencing persistent symptoms like headaches, abdominal pain, vomiting, shortness of breath, or blurred vision.