HelloCare Exclusive – part 2 in a series of 4. Click here to read part 1.
The Australian Aged Care Workforce Strategy Taskforce was established last year to better support those who perform the important work of caring for our elderly. Aged care is one of the fastest growing job markets – the Productivity Commission estimates Australia will need almost one million aged care staff by 2050. Making aged care a pathway to a fulfilling, valued career is just one of the priorities for the strategy, which I will be submitting to the Minister for Aged Care by 30 June.
In my previous article – the first in this series of four – I wrote about the Taskforce's community consultations, our strategies to address the negative stigmas attached to ageing, about developing an industry code of practise, and I explained how we can create a culture of continuous feedback and improvement in aged care.
In this article I look at four proposed actions that are aimed at developing new career pathways in the rapidly evolving and expanding aged care industry:
reframing the qualification and skills framework
defining new career pathways including accreditation
strategies for attraction and retention
improving recruitment and training practices for Australian Government workforces.
Reframing qualifications and skills
We need to reframe the qualifications and skills framework in the aged care industry to address current and future skills requirements. This work is fundamental to building the aged care workforce of the future, and focuses on two key building blocks:
job families, job structures and job sizing, and the links to jobs pathways and salaries, and
modernising education and training to support the workforce of the future, and to make sure that vocational education, training and tertiary providers are meeting the industry's needs.
The first building block has been examined in detail by one of the Taskforce subject matter experts, Korn Ferry Hay Group. They analysed current job roles by examining the know-how, problem solving and accountability features of the jobs in home care, residential care, and remote locations.
We have examined three key roles:
personal care workers
enrolled nurses
registered nurses
All three are essential to the effective delivery of aged care outcomes, irrespective of the setting. Each has a separate and clear role to play. For example, in looking at the roles of nurses it is apparent they need to work to their full scope of practice. The industry can benefit from their holistic nursing skills working as part of a team and developing their roles in relation to cognitive and functional health.
One of the key insights that we, as an industry, have been discussing is the key role played by personal care workers, who make up the majority of our workforce. Put simply, they are undervalued, which has meant that attraction and retention is now a critical issue across the industry.
The Taskforce has examined public perceptions and complaints about workforce competencies, and has identified fundamental gaps in areas such as functional health, dementia and medication management.
The evidence available to us enabled the Taskforce to identify the competency gaps that need to be addressed as part of modernising workforce education and training. This is the second building block, and has been a focus of the Taskforce with the Department of Education and Training.
The education system, across both vocational education and training and higher education, needs to keep pace with the industry to ensure an adaptable, highly-skilled workforce that supports the growth and evolution of the aged care industry. Education and training options need to be flexible, 'fit-for-purpose' and respond to support workers and industry in our changing environment.
To achieve strong and active jobs and career paths, we will need to define, develop and implement as a priority a new national qualification and training framework, specific to the aged care industry, that includes:
nesting of qualifications
local credentialing
micro credentialing
clinical authorities
recognition of prior learning and experience.
We turned to how this might be done, and started by forming a specific-purpose Aged Services Industry Reference Committee (IRC). The most urgent objective of the IRC will be to examine current competency standards in VET aged care training packages to address skills gaps, and to configure pathways to support career progression. The IRC will also look at the aged care training provided by the tertiary system.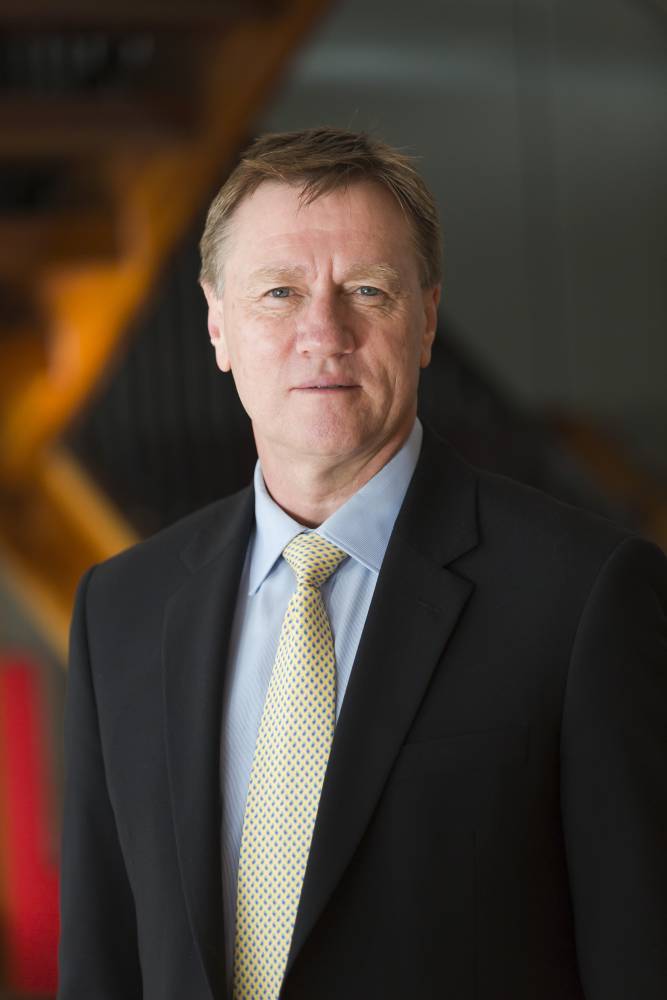 Professor John Pollaers. Image supplied.
Defining New Pathways
Defining new career pathways, including looking at how the workforce is accredited, is a priority. The existing organisational structures and role designs in aged care do not allow for realistic career progression.
The work undertaken for the Taskforce on job definitions and pathways shows there are several pathways that can be opened up.
Our consultation reinforced the industry is struggling to find the right balance between clinical expertise and managerial skills resulting in suboptimal, poorly defined and extremely stretched managerial roles which are increasingly difficult to staff.
Personal care workers need greater recognition. We also need to recognise some may simply want to be recognised for their skills and move horizontally, for example, by taking on a mentoring role or in-house training roles.
There are new and enhanced roles emerging in the workforce that will add to career progression and variation – examples include: care coordination or care team leaders to support consumers and families, and involving liaison and navigation across systems and industries. There is also the need for a family liaison role.
Attracting and retaining the aged care workforce
Making headway on attraction and retention depends on many of the other strategic areas.
Industry leaders must have a full and frank discussion about the factors affecting the attractiveness of the industry and retention of employees.
We are all familiar with the challenges:
the industry has an image problem in the community, amongst prospective employees and even amongst some health professionals
aged care work can be seen as employment of first resort for unskilled workers and newly arrived migrant populations (with English language deficiencies)
care work at the frontline can be personally challenging.
We need to re-profile how we describe the industry, the work and the jobs – with clarity. In so doing, we need to make clear the scope for taking on complex work and leadership roles (such as for nurses). We need to build on the strengths of this industry – for example, its attractiveness for volunteers such as community volunteers or former health professionals.
The performance amongst providers across the country in creating and supporting talent pipelines for entry into aged care work has been patchy.
The industry needs to convey more effectively – and in a united way − the potential variety and quality of the work. For example:
the range and types of jobs available
the employment options
career development opportunities
the flexibility of working conditions
the work readiness skills that can be acquired by young people through student placements.
We also need to ensure fit-for-purpose and differentiated approaches to address the challenges that regional, rural and remote locations have in attracting and retaining their workforces.
The industry also needs to make sure it is attracting the right workers with the right aptitudes and competency requirements.
Training and recruitment in the Government's aged care workforce
Our wide definition of the workforce covers the Australian Government's workforce which supports and interacts with providers, consumers and state/territory governments. People in this workforce really do matter, because they all have significant touchpoints with consumers, and they are integral to the consumer experience and care outcomes. They have a very real impact on the community's perception of aged care and the industry.
We will need to consider and continue to invest in these workforces which have clear training and competency development needs, and where people with the right aptitudes need to be recruited.
There are also dependencies with the Department of Human Services, the Department of Social Services and the Department of Veterans' Affairs, making the Government's aged care workforce a whole-of government issue, not just a Health portfolio issue.
These workers also need to understand and appreciate the importance of their role.
Look out for John's third article in HelloCare, which will examine promoting access to the right care, looking at a new industry standard for workforce planning, strengthening the interface between primary/acute care and aged care, and establishing a Remote Accord.
By Professor John Pollaers