Dawn Quick has always danced – it's in her blood.
Her mother, who was born in 1897, travelled to India as a young woman and danced with a group of entertainers around the continent. And her sister, Norma, who is now almost 100, was a dance teacher.
So there was never going to be any escaping it: Ms Quick has danced since she was two years old and gave her first performance when she was three. She has always loved dancing.
But life intervened, and for many years Ms Quick didn't dance. She married and had children, and had a successful career. But when she retired in 1998 at the age of 66, she decided she wanted to get back into dancing.
When her best friend told her of tap classes at the Macleod YMCA, she decided to join.
Joining the class "was like coming home," she told HelloCare.
The women in the class had all danced previously and were already quite accomplished dancers, Ms Quick said. They performed at concerts and raised money for the YMCA.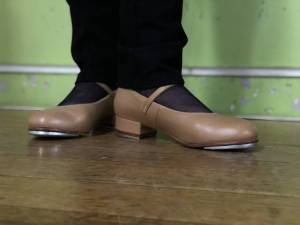 A constant theme: The desire to dance
But a constant theme kept emerging.
"Older ladies would come up and ask if I could teach them how to dance. I would say, I have no qualifications, but I can teach you as much as I can. Don't expect to be a Shirley Temple or Ginger Rogers. But I can tell you, you will enjoy it."
And so began a new chapter in Ms Quick's life, that has led her to develop popular dance classes that not only teach older women to dance, but she provides an important social network for the women attending the classes that many have come to rely on.
In 2001 at the Macleod YMCA, Ms Quick began teaching a class of women who were all over 50. And then in 2008, she began a new class – held just prior to her already established class – that was just for women who had never danced before, and who weren't interested in performing in concerts. These women just wanted to learn to dance, and to have the weekly social interaction of the classes.
Some women stay for both classes, and the group sits down to have a coffee together after class.
Social connectedness in action
Ms Quick's students are supportive and look out for each other. Some students are recovering from cancer treatment, and they celebrate treatment milestones with the group. When a student is away for a few weeks, others always enquire if anyone has heard from them, and they make sure she is alright.
With the negative health impacts of social isolation well known, Ms Quick's classes go a long way towards keeping her students well and safe.
"Some older people curl up and do nothing. They stagnate. Tapping is a way of getting out and enjoying life, being connected, stimulating memory and lifting the spirit," said Ms Quick, who is immensely proud of what her students achieve.
I "could burst" with pride when they perform, she said.
"I enjoy seeing older ladies come to class who have wanted to dance all their lives but didn't," said Ms Quick. Many never danced because their parents didn't approve, or they were busy working, or getting married and having children.
Old age presents them with the opportunity to do something they have always dreamed of doing.
Popular performers at nursing homes
The group performs once a week at nursing homes, where they always receive a warm reception.
"They react well. They like the sequins tops and they love the music," Ms Quick said. You can tell even the high-care residents are enjoying themselves, she said.
They reserve 'Boogie Woogie Bugle Boy' until the end of their performances, because it always gets a fantastic response, Ms Quick said.
They perform all sorts of dances, including line dancing and tap, and sing too. Some of the husbands join the group, taking part in the singing, and another helps with the music.
Ms Quick enjoys choosing music that she knows everyone will enjoy. "I always like to get something with a lilt to it," she said. "Not too fast or I can't keep up!"
Retirement not on the cards
I asked Ms Quick if she had any plans to retire from her volunteer teaching.
It didn't seem so. She suffers from arthritis, including in one knee, and once asked her class what they'd do if she had to have a knee replacement, and miss classes for a while. Her students weren't having a bar of it. "You can still come, and just tell us what to do and do the music," she reported they said.
And why would she retire?
"I'm doing something that is so rewarding. It's what's kept me the way I am," she said.
"I don't feel old."
Ms Quick is speaking at the upcoming Embolden2018 conference, and she will perform with members of her classes.