Danish photographer, Sophie Mathiassen, was awarded the 2019 Bob and Diane Fund award for her profoundly moving body of work that captures her grandparents' journey through dementia. 
'But greatest is love' is the story of Ms Mathiassen's grandparents, from the time her grandfather was diagnosed with dementia and Parkinson's disease, to how his wife stepped up to be his carer, and how she coped with slowly losing her life partner until, eventually, he passed away. 
The project includes photographs, journal writings, archive photos, interviews and photographed artefacts.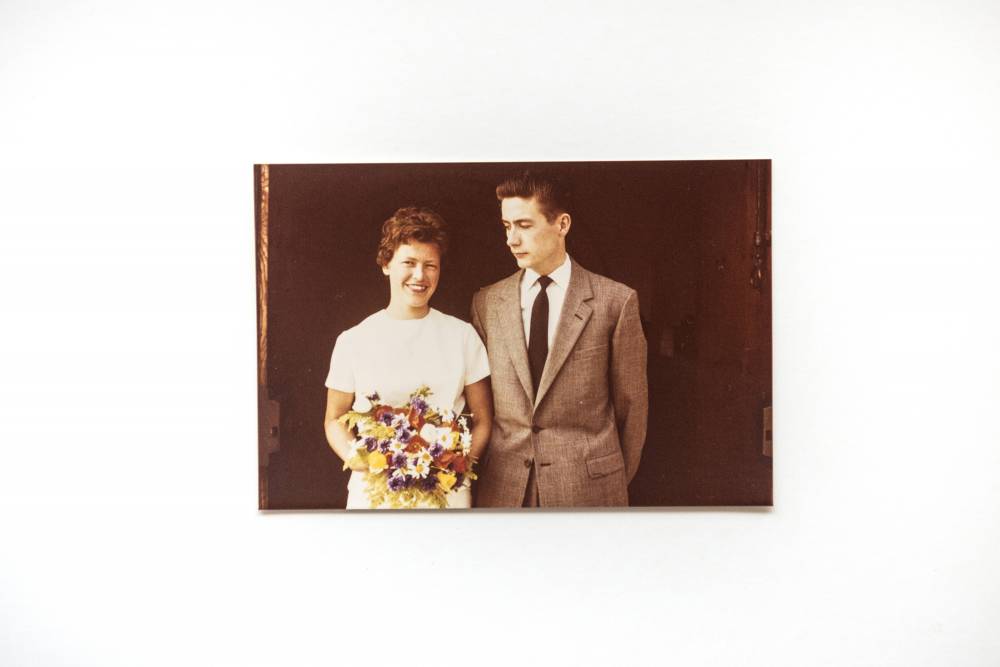 Poul and Else Mathiassen were married for 57 years
Ms Mathiassen's grandparents were Poul and Else Mathiassen. They met in 1960, when Else was a nurse and Poul an engineer. Not long afterwards, Poul was offered a job in Iran, but when he was offered the job, he told his new employer that before he could leave, he had to marry Else so she could join him. 
They married on 1 July 1961, and were the loves of each other's lives, Ms Mathiassen told HelloCare by email. 
After five years in Iran, Poul and Else returned to Denmark and had two children. Poul was diagnosed with dementia and Parkinson's disease in 2011, but had been suffering with memory problems, trouble concentrating and losing his sense of time and place for some time.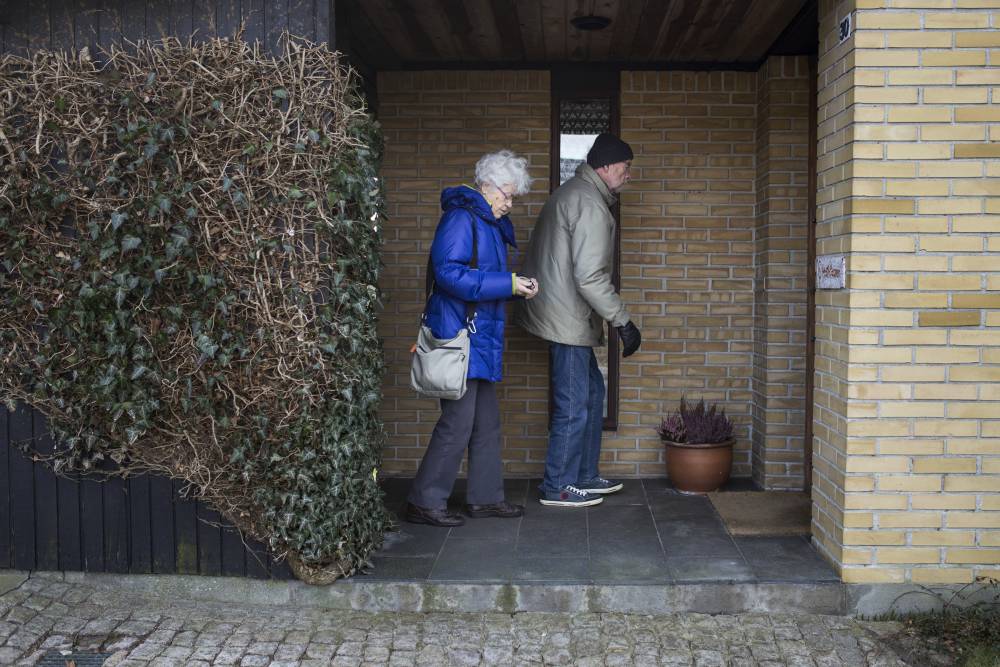 Poul was a tidy and organised man. Else's gift, on the other hand, was putting the well-being of others before her own. 
After Poul's diagnosis, Else began to neglect her own needs and mental health while she took care of Poul, trying to hold on to him as he slipped further and further away, Ms Mathiassen said.
"As Poul got worse, his demand of care turned into a full-time job," Ms Mathiassen explained.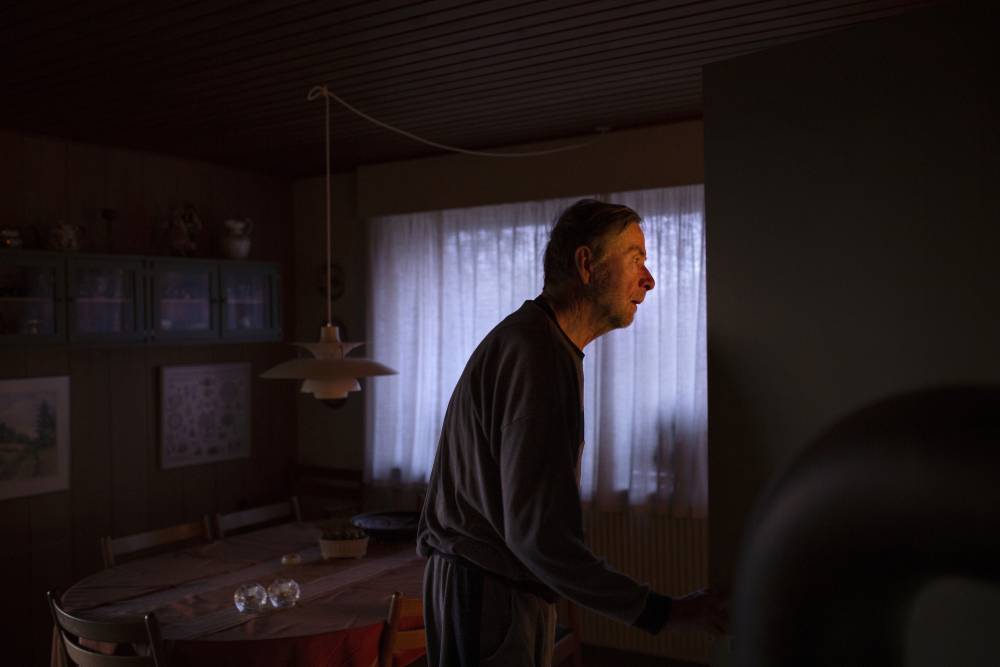 "Poul is hurting"
The couple wrote in a journal every day. "Not a day would pass by without one of them writing down the events of the day. Sometimes it would just be one sentence, other times, especially when Poul was writing, it would be a detailed list of the small joys of the day," Ms Mathiassen said. 
Two years before he passed away, Poul moved into the local nursing home. The move eased the burden on Else, but she still visited him every day. She continued to keep a journal, and wrote of Poul's condition every day until he died on 18 April 2019.
On 17 February 2017, Else wrote:
"Spoke with the doctor today about the test results. Change in big-toe issue and urine acid. Awaiting treatment possibilities. Poul is hurting. Accepted and swallowed one gram of painkillers around 5pm. Poul was calm and we talked about life, death, love and the children. Stayed for dinner. Went home 8pm. Else"
The couple were active members of their local community
Both Poul and Else were very active before Poul's diagnosis, Ms Mathiassen told HelloCare. "They were the sort of people who would always help out and take action on all matters in the small community where they lived.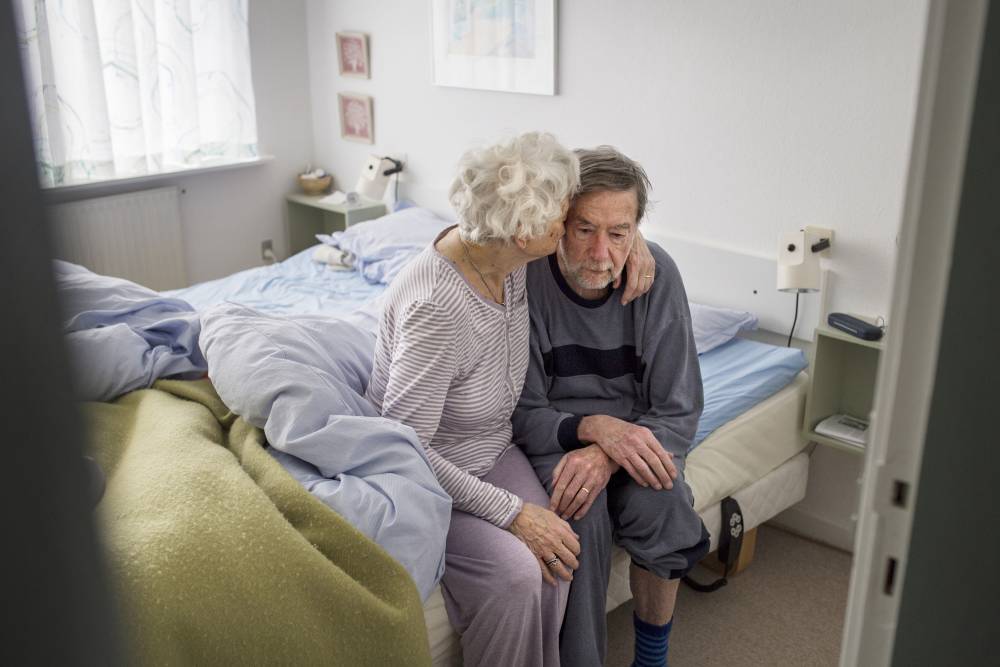 "They were both volunteers in the local theatre/cinema, my grandfather was operating the film device. He was also working on model trains for many years – building trains, landscapes and creating everything himself. He was an engineer and he really loved being creative.
"My grandmother was creative too, painting and sewing. She sewed half of the outfits I wore as a child and would make matching outfits for my Barbie dolls. And baking, she always had a cake ready for any event," Ms Mathiassen said.
"This energy disappeared, ever since the diagnosis was given – because it demands a lot of time, care and constant presence," she said.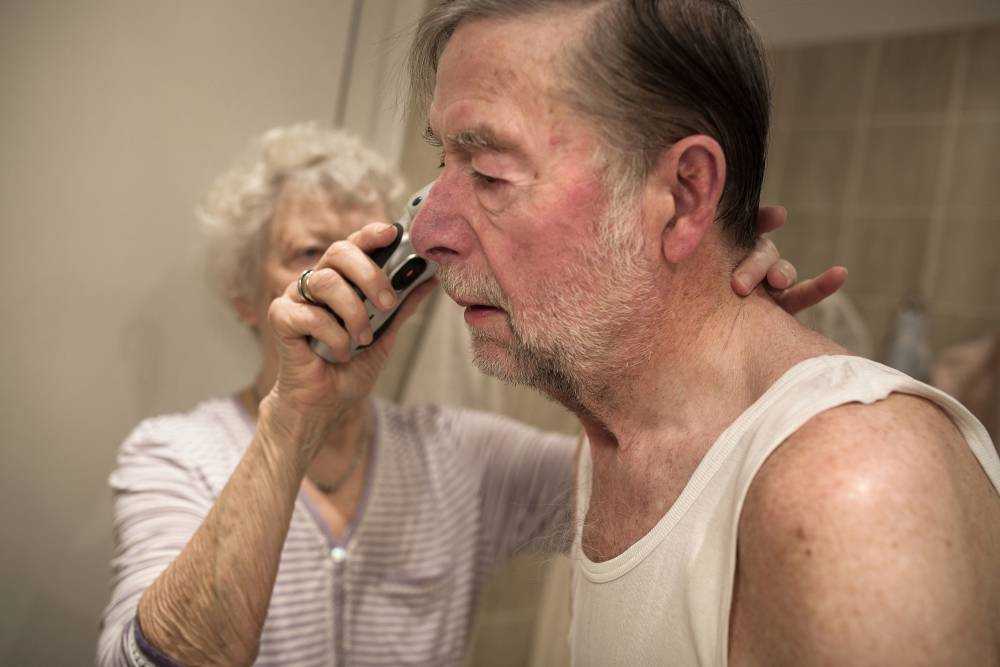 Living with dementia, their love only grew stronger
Ms Mathiassen said the couple's experiences with dementia seemed to bring them even closer together.
"I would say that I started noticing their love more, when I saw it in another light after the diagnosis," she said.
Poul's diagnosis had a dramatic impact on Else's life. 
"When you have been together for half a century, and then you start to see your husband fade away, and at the same time he demands all the attention and care in the world, it takes a heavy toll on the caregiver," Ms Mathiassen said.
"She was depressed and stressed and now, after he passed away, she seems so much older. Well, she is old in age, but it's like all those years with Poul being sick took some of the air in her balloon," she said.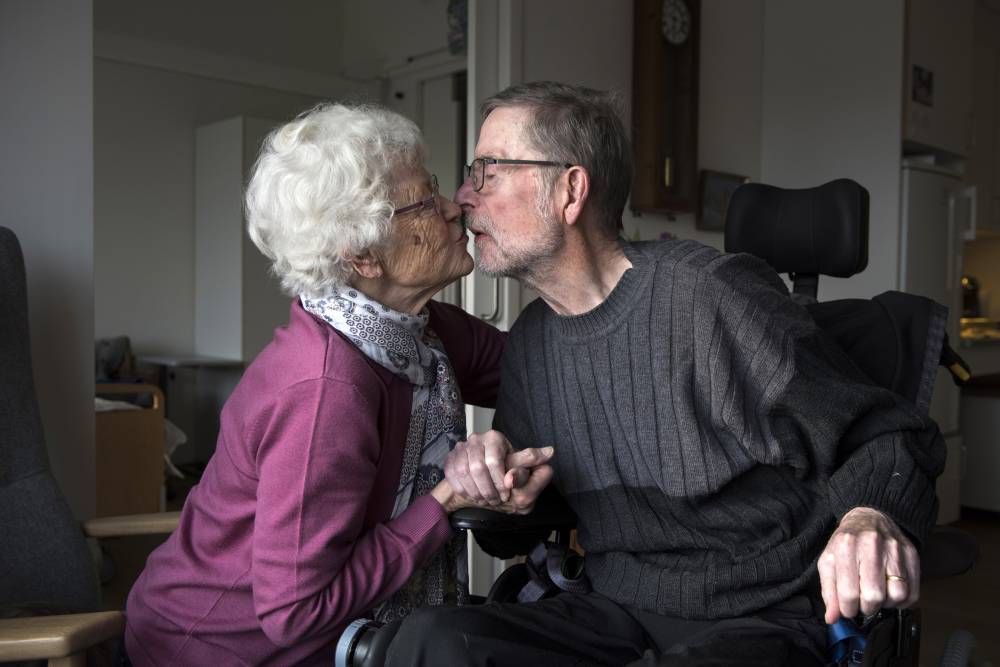 Photographs are a loving gift 
Else was always very happy to be photographed, and enjoyed the work Ms Mathaissen created. She felt the project was a gift to her and Poul. 
"When I was working on the project, photographing, my grandfather wasn't aware that I was photographing most of the time. But Else assures me that he would be proud and thankful as well if he saw the work. I think so too, as he used to take pictures himself," Ms Mathiassen told HelloCare.
Looking at the pictures today, Else does sometimes get sad.
"She is good, but she is sad, and misses Poul most of the time," Ms Mathiassen said. 
"She tries to spend her time on good things for her, like being with the family, going out with some of their friends, going to the movies, reading books and so on. She needs to do some self-care as she neglected her own needs for many years. But she is old, the disease made her 10 years older … I worry for her sometimes, and visit her and photograph her a lot."
The Bob and Diane Fund is an annual award for visual storytelling about Alzheimer's and dementia. You can see all Sophie Mathiassen's photos in her 'But greatest is love' here: