As the author of "The Divorce Tango" book I include a chapter about moving on after 20 years of a marriage that suddenly self destructed before my eyes and I was left to rebuild a new life. Well I have to say my heart was broken and I struggled to move on, not wanting to be with another man. I thought how can I be after being with the one man I thought was my soul mate for the past 20 years!
It took me 6 years until I decided to embark on finding another life partner. The kids had grown up and it was about time "I got a life"! I would declare it would happen when it's meant to be and not being proactive in my pursuit of a suitor, my daughter declared that no one would come knocking on my door, I had to get out there.
This was a daunting prospect at the age of 50 since dating had changed from my day when you met people in the flesh not over technology !! I thought how many people do I have to trawl through before meeting Mr Right!! I already had an adverse fear of being left again so in attempting to reduce my risk of being with a man that would leave me I conjoured up a super human checklist of what I wanted my next husband to be like. Well no wonder that wasn't successful….. most fellas I met online weren't looking for a wife, they were looking for a lover.
I started online dating and encountered many disasters there, which I am happy to share :

Disaster #1
I started chatting with a man online, and we arranged to meet up for coffee at a nice café overlooking the beach. He lived close to the café, but I had to travel 45 minutes to get there; nevertheless, he arrived 10 minutes late. That was certainly not a good start, but I decided to chill and go with the flow and see how things worked out.
As we sat in the café, sipping our coffee, he proceeded to tell me he thought he would get back to online dating, since he hadn't had sex for two years. I instantly replied that I am not like that, not into one-night stands or casual relationships. He continued on to tell me about meeting a woman on the beach and luring her up to his apartment within the hour. In fact, he told me about all his conquests in vivid detail, then had the audacity to advise me that I am living in a fantasy world if I think there is a knight in shining armour out there. He said I watch too many romantic movies if I think love actually exists. I don't know why I stayed, but I did begin to think I'm a bit too prudish and perhaps needed to be a bit more liberal in my thinking. After all, I hadn't dated in over a quarter-century, so maybe things had changed.
After we finished our coffee, he saw the waitress take a hamburger and chips to another customer and said it looked great and that we should go get something to eat from the local milk bar. That should have been another sign to me that he was a waste of time; he was so cheap he didn't want to pay café prices. When we got up to go, he announced that he had left his wallet in his car and asked me to wait for him to go fetch it. I went up to the counter and paid, since it was only two coffees after all. I didn't know whether he was really coming back or it was just his exit strategy. He did return, and he apologised profusely. We went to the local milk bar, where we ordered fish and chips, and he insisted on paying to redeem himself. I asked if I could have some ketchup, so he purchased some sachets, as well as some tartare sauce.
We sat outside eating our fish and chips, and he continued to talk about the sexual encounters he had. I didn't want to seem rude or be the one to suggest that the date was over, so I continued to talk to him, proclaiming my hope for true love and stating that I wasn't going to give up on my search.
After we finished eating, he seemed very perplexed that I didn't use all the ketchup and suggested that I take the remaining two 50-cent sachets home, so as not to waste them. I could not believe how tight he was. I did discover that he didn't work and spent his time renovating his unit.
He decided to walk me to my car whilst providing advice to me about dressing sexier for more successful dates in the future. I put the date down as an experience and never contacted him again.
Disaster #2
My children had a bright idea that I should go on Tinder, so they set my phone up and off I went, swiping right at prospective partners and swiping left if I wanted to give them a miss. My profile contained pictures of me on holidays, one patting an elephant upon returning from my African safari. A guy messaged me saying, 'If you like trunks, you'll find a few on this site!' At first I thought it was disgusting, but then I feared I was being too prudish, so I responded, 'Whoa! What a pick-up line!' We chatted for about an hour, exchanging hilarious banter, and then he advised he could give a good massage. The conversation soon fizzled out when he discovered I wasn't going to be an easy score.

Disaster #3
I continued with online dating and a man from Mudgee contacted me. I wondered why someone so far away would reach out to someone in Sydney, but in any case, I thought it would give me practice, and the distance between us would be an easy excuse if I didn't like him and wanted to leave without hurting his feelings.
We chatted online for a couple weeks, and I was impressed with his professional job and his demeanour. He owned a farm and seemed to be a caring, charming guy. He advised me that he visited Sydney about once a month for meetings and generally stayed at his sister's house. He had a meeting in Sydney the following Monday, so he suggested that we meet for lunch on the Sunday. We arranged to meet at a local pub, close to where I lived.
I arrived first and sat down with a drink in the courtyard, where I had an easy view of the entrance. When he arrived, I wasn't attracted to him, but I thought I would see if we had a connection. It was very awkward, as he seemed to lack social skills. I was certainly put off when we went up to the counter to order and the lady asked if we were paying all together or separately, and he immediately piped up, 'Separately.' It was more about my worth than the actual money, and I felt disrespected. I tend to expect the man to pay first time around, and then we take it in turns. It is hard to know what the norm is, though, as some women expect the man to always pay and some want to pay separately to avoid obligation. There is no set rule, I suppose, except that I don't like cheapskates.
Anyway, we ate our lunch. Honestly, it was like being on his farm as he slurped and gulped his food as if he hadn't eaten in weeks. I certainly did not have a good feeling about the date, especially as he proceeded to tell me he was disappointed that his sister had sold her place and moved to Melbourne so he couldn't stay with her anymore. I hoped he wasn't just looking for a Sydney-based girlfriend so he could avoid paying for hotels, now that his sister had moved.
The conversation continued about his farm, his job, and his family. It was apparent that he was a loner and didn't have or want any friends. I asked if he was staying at his sister's that night, and he hung his head in his hands for a good five minutes without speaking. I started to look around to see if anyone else thought the duration was a bit long, and I started to giggle to myself. I eventually asked if he had a headache, and he said he didn't but thought it was time for him to go. I was relieved as he walked me to my car and we went our separate ways. I was not sure if his initial plan was to stay at my place, but he certainly was presumptuous if it was!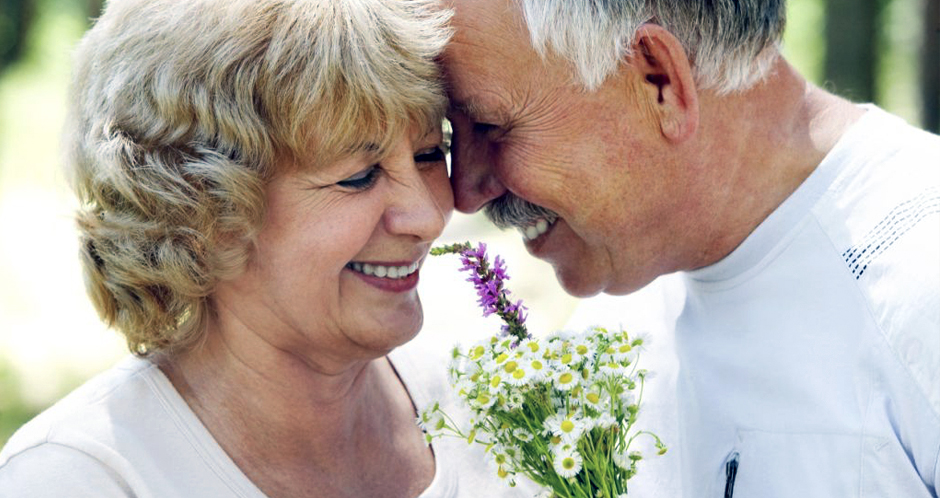 Success at Last
After eight years, I finally met a man at my regular face-to-face social meet-up group. We felt an instant connection, as if we had known each other for years. We are both romantic, very passionate, and feel we are the best thing that's ever happened to each other. All my criteria of do's and don'ts, must-haves and must-not-haves, were all abandoned. I allowed myself to feel with my heart instead of my head calculating the risk of getting hurt. Ultimately, I decided this man is worth taking that risk, taking that leap of faith in the hope that things may actually work out. I have never been happier. We love each other dearly. We have been together for one year now and live together.
Remember that divorce isn't the end. It's really a new beginning!