Dr Mayumi Purvis began her career as a criminologist, but always had a strong interest in hearing people's stories, even when they were full of darkness and despair. 
Later in her life, when Dr Purvis began reconsidering what it meant to live a meaningful life, she reflected on her time working with terminally ill children and her own experiences of loss and grief.
It became clear to Dr Purvis that she wanted to turn her work towards end-of-life care, and she qualified as an end-of-life doula.
HelloCare has put some questions to Dr Purvis about her work. We're sure our readers will enjoy reading this Q and A about her profound reflections on how our society treats the dying, and what she has learned about living from those she has cared for at the end of their lives. 
Q: What is an end-of-life doula?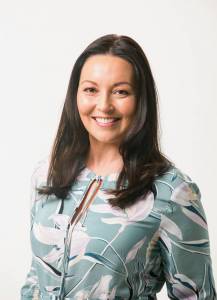 A: In contemporary society, the term 'doula' has been adapted to describe a trained and informed caregiver who provides non-medical support to another person (and/or their family) who is preparing for a major life transition (typically birth or death).
An end-of-life doula is a person who provides emotional, social, spiritual and practical support to those who are planning for, or nearing end-of-life. They focus on a continuity of care throughout all stages of end-of-life, which typically begins with diagnosis and proceeds through to death, and then beyond into post-death bereavement support.  
Q: Why do some people choose to use an end of life doula, rather than go a more traditional route?
A: Having an end-of-life doula is, in fact, quite 'traditional'. Doulas have been around in various guises across the globe since ancient times. 
Traditionally, families and communities attended to the elderly, sick, and dying. If there weren't any family members available or capable of assisting the dying, a neighbour or other member of the local community would be there, often including a person who had accumulated some kind of 'specialisation' in supporting the community in this way.  
Then, upon the person's death, the community would be there again, to witness, acknowledge, and pay respects to the person who has died, and their family.  
They did not stay away; they came.  
Today, as Atul Gawande so nicely articulates, mortality has become medicalised. Times have changed considerably, as has our way of living: families are spread out, local communities are often less cohesive, work demands have changed along with costs of living, and we send our loved ones to hospitals, aged-care, and funeral homes.  
Along the way, we became somewhat de-skilled at caring for our elderly and our dying, and also lost the knowledge needed to attend to our loved-ones post-death.  
Q: What's the difference between palliative care doctors and nurses and an end-of-life doula?
A: The roles of palliative care nurses and end-of-life doulas differ greatly regarding nature of care, continuity of care, possible locations and the type of support.  
Our palliative care doctors and nurses provide an indispensable health and wellbeing service to families and palliative persons, both in the home and in hospital.  
What medicine has done for relieving the pain and suffering associated with illness and dying is nothing short of magnificent.  
However, international research tells us that pressure on the medical system is immense, and doctors and nurses have limited time. In fact, data shows that just 5 percent of a palliative person's journey is spent in front of a doctor or nurse. This leaves an astounding 95 per cent of their time in possible need of other support.
An end-of-life doula is likely to be able to commit to a continuity of care for many hours and over many months, as per a client's wishes. Very few, if any, doctors or nurses can provide that level of contact, especially for clients who are not in hospital or hospice.
Also, large-scale surveys indicate that the vast majority of Australians wish to die at home (around 80 per cent), but only around 14 per cent manage to achieve this. Staying at home until the end requires a great deal of coordinated care. Even for the most committed and willing family members, this may be difficult to manage while they're also dealing with their own grief and various responsibilities. This is where an end-of-life doula can also be of great support and assistance. 
Q: What got you interested in being a doula, and made you choose this career path?
A: My love for the lives and stories of others started in childhood. 
I grew up in Melbourne, but my mother and grandmother are both from Hiroshima, Japan. Growing up, they would tell me stories about the life and death of important cultural figures; from Samurai warriors through to humble woodchoppers, and of course, would sometimes recount their own remarkable life story, including surviving the atomic bombing of Hiroshima.  
As a young adult, I initially became a criminologist and worked with offenders. I ended up working in offender rehabilitation for two decades – always focused on strengths-based work and promoting good lives. In this work, I observed the transformational power of creating a space for people to tell their story. Even those who shared stories of darkness and despair seemed to find light through reflection and review.
Some years ago I began to reconsider what meaningful work meant to me. I reflected on the voluntary work I did with terminally ill children, my own experiences of loss and grief, and my therapist training in hospice and aged care. 
I contemplated what it means to live a good life, right up to the end, and felt called to end-of-life work.
I then undertook specialist training in Life Review and Dignity Therapy and also trained as an end-of-life doula. Coupling this work with my general counselling practice and university teaching makes for the most meaningful work I have done. In each instance, I acknowledge and deeply respect the trust my clients extend to me and I am honoured by their invitation to meet.
Q: How does an end of life doula help with the emotional side of dying?
A: As human beings, our wellbeing is comprised of four main domains of functioning: emotional, spiritual, social and physical.  
Just like living, dying according to our preferences really does mean that all four aspects of wellbeing need to be attended to (as much as is relevant and important for the client). 
Individuals will vary in their needs and interests with regard to each of these aspects of wellbeing, and an end-of-life doula will tailor their support accordingly.   
Overall, my experience tells me that supporting the emotional needs of the dying are where doulas can really help. Sometimes family and friends are understandably reluctant to accept the reality of their loved-one's impending death, and as a result they may avoid conversations that might facilitate emotional healing. Having an end-of-life doula in the event of a progressive, life-limiting diagnosis can offer considerable emotional support throughout the journey.  
The emotional aspect of grief, loss, and dying is typically a considerable focus for me. Being a registered counsellor as well as an end-of-life doula means that the people who come to me for support typically do so because I offer a combination of end-of-life doula services, as well as counselling and dignity therapy support. 
Q: What are some of the practical things that an end of life doula will do?
A: An end-of-life doula will work with clients and their families (sometimes both, sometimes just the client, or just the family) to help them navigate the uncharted process of dying. 
Services are tailored to each client so that their end-of-life journey is met with all possible dignity and respect at every step, from early diagnosis to follow-up support for loved ones. 
Each end-of-life doula may offer slightly different services depending on experience, training, and qualifications. My end-of-life doula services typically include:
Listening and preparation, seeking to understand needs, values, preferences and goals, and exploration of fears and anxieties

Companioning and emotional support, just being there, throughout all stages of end of life, from diagnosis to beyond the point of death, including bereavement support

Assisting with end-of-life planning, including preparation of Advance Care Directives, appointment of medical treatment decision maker, vigil planning, co-ordination of informal support systems, after-death body care, and funeral planning

Legacy work, assistance with creating legacy documents such as birthday cards or the sourcing of gifts to be given now or in the future

Closure work, helping my clients to attend to 'unfinished business' to facilitate contentment

Co-ordination of informal support systems to provide respite for carers and practical or domestic assistance, for example, organizing pet care, garden care, cleaning

Co-ordination of access to information and other complementary services

Bereavement support, for example visits to the bereaved and meaning-making activities
Q: Do you have any final words for our readers on dying?
A: Death need not be scary and foreboding. A bit of knowledge goes a long way in providing comfort.  
I really encourage people to do some research, get support, and ask lots of questions.  
Based on what I've seen and who I've worked with, I humbly share the following lessons that have been shared with me: drink your wine, burn your candles, use the 'good' lace doilies, say 'I'm sorry' and 'I love you', throw stuff out you don't need, and work fewer hours.