Relationships between everyday-people and their pets can obviously mean a lot, but there is no overstating just how special that bond can be to an older person.
Elderly people are more prone to social isolation than any other age demographic in Australia, and in some cases, a four-legged friend may be their only sense of companionship.
Household pets have an innate ability to understand the emotional state of their owners and older people who are approaching their final moments in life often derive comfort from the presence of a furry friend.
Recently, a woman in her 70s named Gwenda passed away after a long battle with cancer, but unbelievably, despite her own health, the wellbeing of her beloved dog Charlie was a major concern.
Gwenda first met Charlie 12 years ago on her 60th birthday and the pair became instantly inseparable.
Sadly, Gwenda faced many health issues due to her cancer and little Charlie spent most of his time sitting on Gwenda's bed and keeping a loving eye on his owner from the edge of her pillow in an attempt to ease her pain.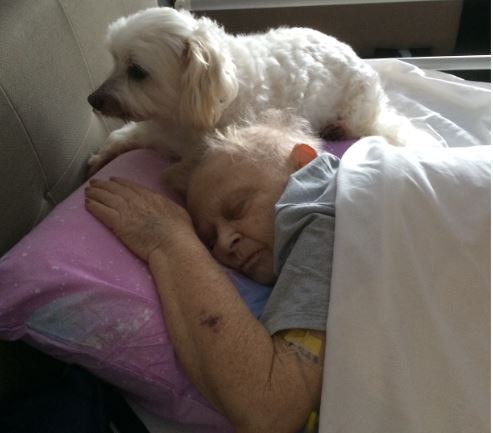 Unfortunately, Charlie was also experiencing pain of his own and required immediate surgery to remove some of his teeth, but living on a pension coupled with fees of her own cancer treatment meant that Gwenda was unable to foot the bill.
Gwenda's daughter Sarah took her mother's dog, Charlie, to a vet, but the costs associated with fixing the dog's teeth were not something the family could handle, as Sarah had taken time off her own work to remain close to her mother.
In an act of desperation, Sarah looked to the internet for help where she stumbled across a charity that specialises in assisting pensioners to cover the costs of their pets veterinary bills.
And that charity's name is Pet Medical Crisis.
The Pet Medical Crisis charity was founded 10 years ago by a woman named Jennifer Hunt after her beloved dog sustained a back injury that would require over $10,000 to treat.
Although Jenifer managed to pay the bill, she knew that there were many people out there in the same position who would not be able to cover the cost of keeping their pets healthy – so she decided to do something about it.
Pet Medical Crisis has donated close to half a million dollars to the pet-care costs of elderly and disadvantaged Australians, which has resulted in medical treatment to over 500 very appreciative animals.
After filling out an online application on the Pet Medical Crisis website, Sarah was stunned at how quickly the team sprang into action to help Charlie.
Soon after the initial message, the team at Pet Medical Crisis contacted Dr. Marcus at Southern Animal Health who they have a long-standing relationship with.
Southern Animal Health discounted the costs of Charlie's surgery and Pet Medical Crisis covered the bill, resulting in a pain-free Charlie quickly returning to Gwenda's bedside the very next day.
Charlie sat close by Gwenda throughout the remainder of her final days, offering comfort and love until she passed away last week.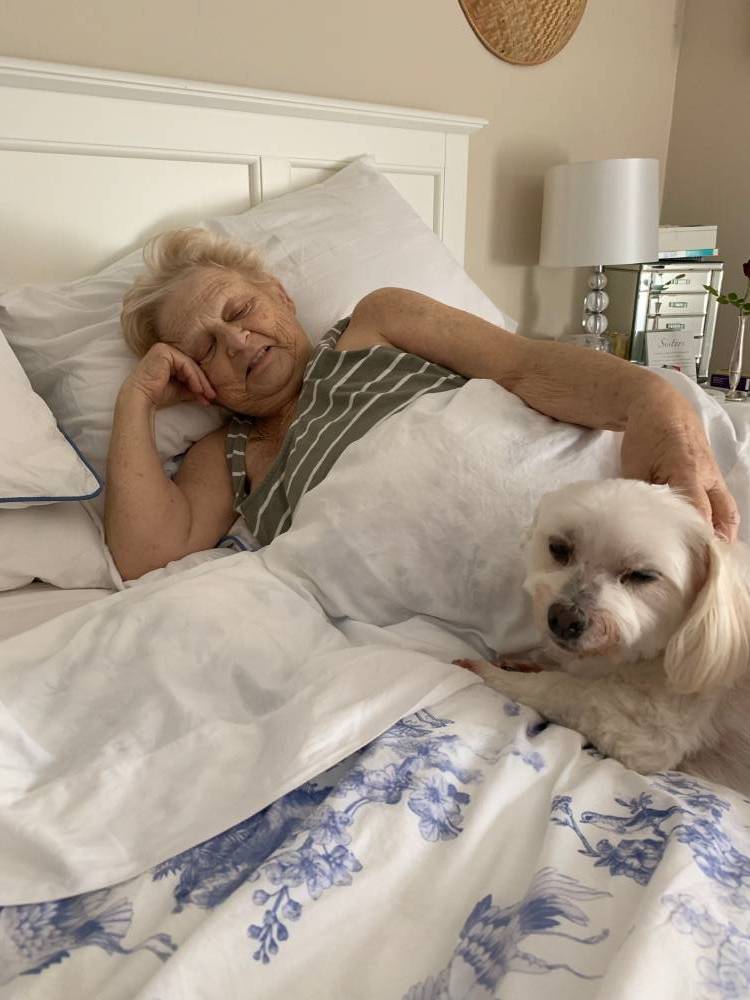 Even in her final moments, Gwenda would enquire about the health of Charlie, which speaks volumes about their bond, and the supportive role that pets play in the lives of older people.
And thanks to Pet Medical Crisis, elderly people like Gwenda can rest easy knowing that the health of their four-legged loved ones are in good hands.
RIP – Gwenda.
Being a charity, Pet Medical Crisis relies heavily on donations from the public in order to be able to continue covering the costs of the veterinary of bills, so I urge anyone with even the smallest amount of spare budget to click here and make a donation.