Even as Alzheimer's disease progresses, tasks that require implicit thinking can continue to be performed, even to quite advanced stages of the disease.
In some cases prompting will assist the person to start, and steps can be outlined, like a recipe for cooking, which helps to keep them on track.
It was in the knowledge that people living with dementia can remember how to perform daily tasks, that when the house next door to Calvary Cessnock Retirement Community came up for sale, the management team had an interesting idea. 
What if they bought the house, allowed the residents to visit, and enabled them to perform simple daily tasks and chores as they had done earlier in their lives?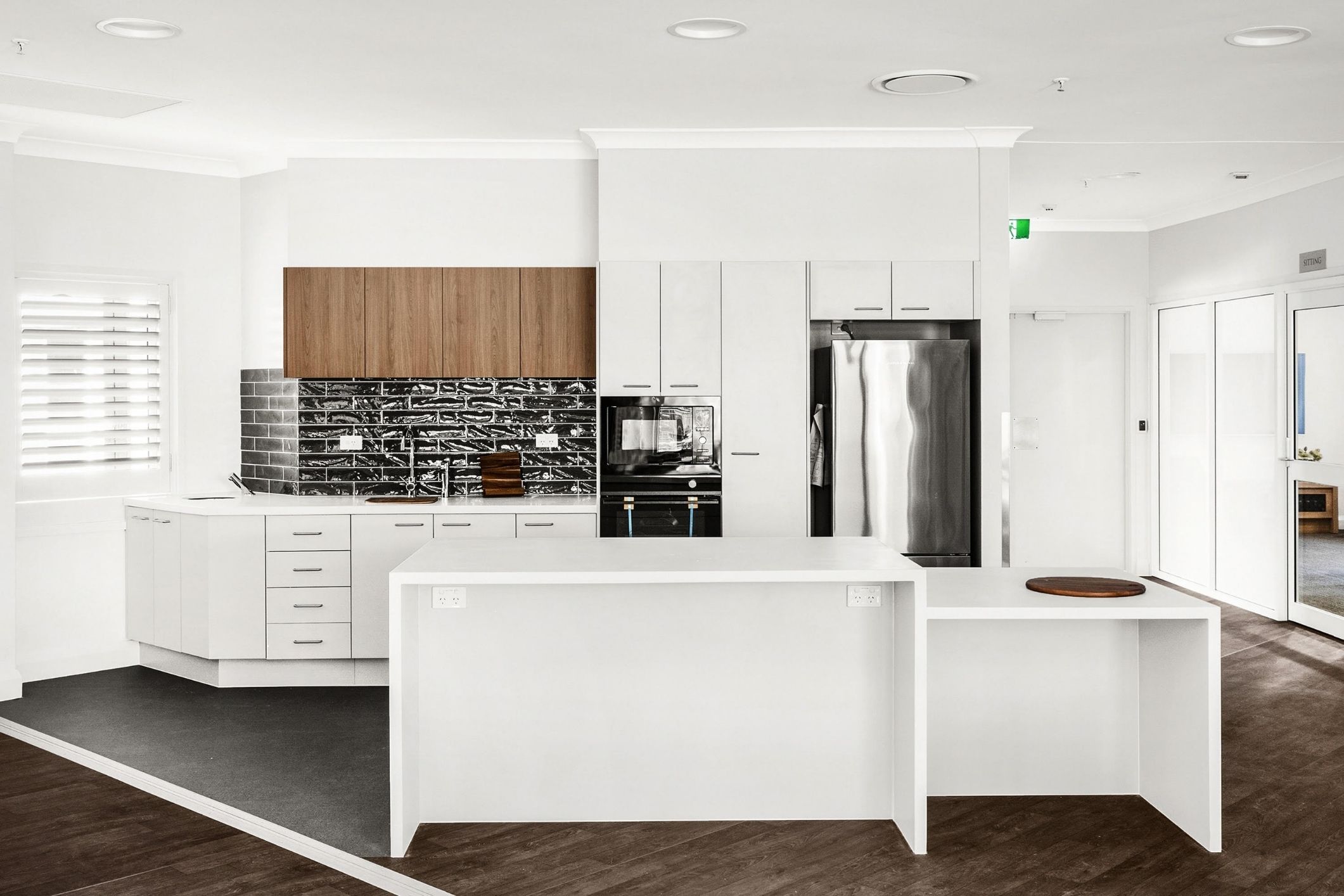 'They do all sorts of chores they have done all their lives'
The home is "absolutely beautiful" and uses best-practice design, Mr McDonnell said.
"They've got a garden, which is designed to positively affect the senses, and imaginative installations for them to be engaged with. 
"They also have an oven and kitchen and an island bench at different heights where the people in wheelchairs can sit. 
"Now they eat out, they can eat wherever they want, they can eat in front of the TV if they want to."